6 Types of Roofing Shingles Used By Roofing Contractors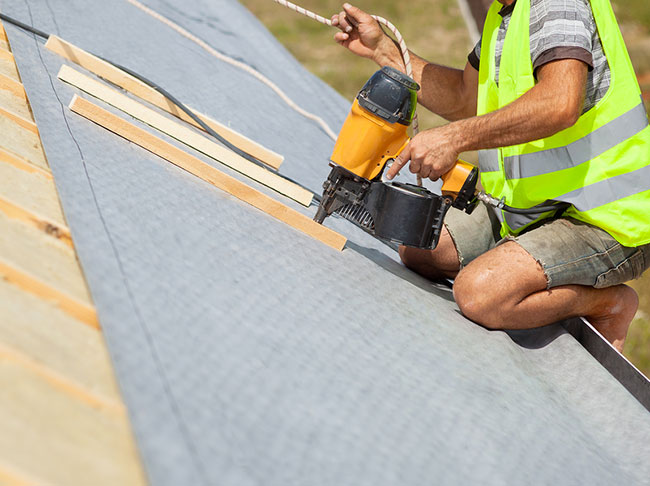 You can put off some home repairs, but a leaky roof isn't one of them. Cracked, curled, or missing roof shingles demand immediate attention; if neglected, they can lead to severe damage. Replacing a roof can be costly, and there is much to consider when making a big investment.
Knowing a bit about your shingle options helps you find the best fit for your home and your budget. A professional roofing contractor can help you select the right roofing materials for your home.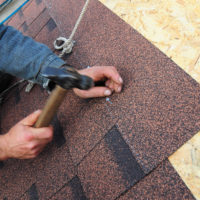 Asphalt Roofing Shingles
The most popular by far, asphalt shingles are made of fiberglass sandwiched between asphalt and ceramic granules. Relatively light and easy to install, they are a good choice if you're looking for style at a budget price. They may last 30 years or more but can be vulnerable to high winds. Asphalt roofing comes in two types. Laminated shingles, also known as "architectural" or "dimensional" shingles, are layered, and their thickness and depth make them look more like slate or wood shakes. Three-tab asphalt shingles, though similarly priced, are made in a single layer. They're flatter and thinner than laminated shingles and didn't perform as well in past tests.
Tile
If it's style you're going for, you may find the perfect match in tile shingles. Tile shingles can be molded in several different shapes and are often made in lighter colors, which keep them cool. They are also durable and last for roughly 80 years.  However, they are among the most expensive roofing options. Some common problems that come with tile shingles include leaks, small cracks or holes and cracked or broken tiles.
Wood
The price of wood shingles falls right between affordable asphalt shingles and more expensive tile shingles. Wood shingles are typically available in cedar and redwood. They are durable and able to last between 30 and 50 years. They are also energy-efficient and more environmentally friendly than other types of shingles.  However, wood shingles are more likely to catch fire than other shingle materials. And wood shingles can't be repaired easily. In most situations, you will need to replace cracked, missing, broken or warped shingles.
Metal Roofing
Metal roofing comes in steel, aluminum, copper, and alloy strips, and in various shapes and textures. Copper is especially expensive. Over time, copper acquires a greenish patina that some people find attractive. Advantages of metal roofing include easy installation and it's ultra-lightweight, about half the weight of asphalt. And of course, metal roofing doesn't burn. But it can be noisy in a rainstorm. Although the steel strips we tested dented easily, their textured surface hid minor damage quite well. Such roofing effectively reflects the sun's rays, so it keeps your home cooler in summer—a benefit in hot climates. Make sure you hire a contractor who is familiar with the material.
Slate
Slate shingles have been known to last anywhere from 80 to 100 years and have some of the best water and damage resistance properties. Color options for slate shingles include green, black, gray and red. However, there are some drawbacks to slate shingles.  They can be quite pricey and expensive to repair because there aren't very many companies that specialize in this particular type of shingle material. They are also quite heavy and may not be an ideal match if your home can't easily handle the weight.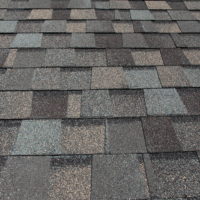 Fake Slate Roofing Shingles
This composite material looks like the real thing, even close up. And it weighs about the same as asphalt, so there's no need to beef up the roof structure. Made of a variety of compositions, including plastic/polymer, clay, rubber or asphalt, the fake slate is slipperier than real slate. (If you live in a snowy climate, consider installing snow guards as well.) Some fake slate may crack under impact or may fade. And it is relatively costly, though not nearly as expensive as slate.
Quality shingles act as a protective barrier to your property, help keep your home properly insulated and potentially increase your home's overall value. No matter what type of shingle you select, make sure a reputable and professional company does the installation. If you need guidance on replacing your roof, contact All-Nu Construction today.