Kitchen Remodeling Toledo Ohio
The kitchen is often considered the most important space in the home.
It's the area that homebuyers look at first and that's usually highlighted by real estate agents.
The reason? It's one of the most used areas in the house.
These days, kitchens take on several different roles. Not only are kitchens used to prep meals, they're used as additional dining spaces and social areas as well.
If you're going to invest in home improvements, the kitchen is often one of the first areas that you should look to.

Signs Your Kitchen Needs Home Improvements
Not sure if your kitchen could benefit from a remodel? The following are some common issues that indicate that a little bit of remodeling is in order:
A lack of storage space – If your countertops are filled with kitchen utensils and dry foods, it means that you need more storage space.
Difficulty moving around – A poor kitchen design can make it difficult to move around, which can impede your ability to cook and clean efficiently, not to mention to multi-task in the kitchen.
Poor efficiency – If you have older appliances, then your kitchen may be causing your energy costs to be higher than they should be.
Poor function – If appliances are not working properly, you don't have enough counter space or you want your family to have room to sit down and eat in the kitchen, then a kitchen redesign may be necessary.
Lingering smells – If you don't have a proper exhaust system, then the kitchen will quickly fill up with stale cooking smells, which is not pleasant.
Things a Contractor Can Assist You With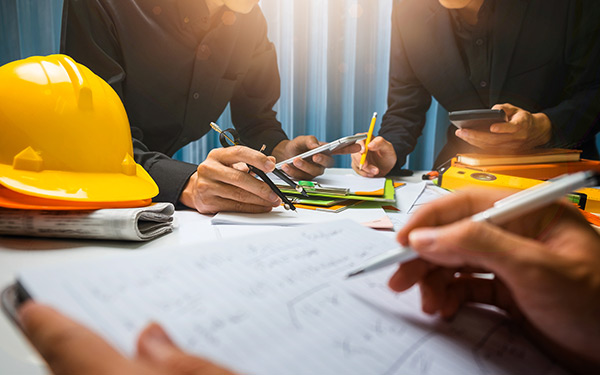 A Toledo, Ohio kitchen remodeling contractor will be able to take into consideration your needs and wants and provide you with realistic options that will fit your budget. They keep up with all the latest trends and can help you make choices that will improve your kitchen design, whether it's helping you decide what material is best suited for your countertops or determining what types of appliance features will benefit your kitchen's overall function most.
An experienced kitchen contractor will also be able to answer any questions that you have and provide general guidance wherever you need it.
How to Find Reputable Kitchen Remodeling in Toledo, Ohio
The last thing you'll want is to end up overpaying for a kitchen design that does nothing to improve its functionality and that was built using cheap materials, resulting in the need for costly repairs or replacements within just a few years time. To avoid such a problem, you'll want to find a reliable kitchen installer that you can trust. You can do this using the following tips:
Ask to see previous work so that you can determine if they fit your style.
Ask for references to make sure they'll do a good job.
Investigate their reputation at the Better Business Bureau.
Interview contractors to make sure you're on the same wavelength.
Compare bids from different contractors.
The All-Nu Difference
Here at All-Nu Construction, we work closely with our clients to ensure that their unique kitchen needs are met. We keep up with the latest trends in kitchen design and have the experience and expertise required to help you make the best decisions, whether you're looking to make a small renovation or a major remodeling overhaul.
Additionally, we offer an extensive selection of high-quality materials that will fit your budget. We even have numerous financing options available.
As a fully licensed and insured contractor, we can help with all of your kitchen remodeling needs. Contact us at All-Nu Construction for a free estimate today.