Don't Ignore A Leaky Roof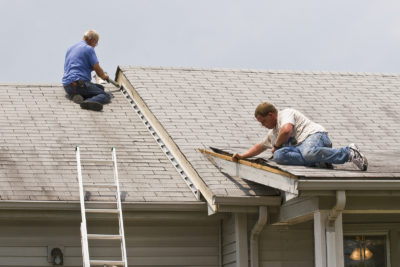 If the drip drip drip of a leak has you on edge, it should! It's rare that a leak is found as it happened.
Until you know the specific source of a leak, you can't know the full extent of the damage the leak caused.
You should address the leak in your home as quickly as possible, if not, you could possibly create even more damage to your home.
Increase in the energy bill
When a roof leakage sets in, at first it may be as a result of small holes. But when minor leakage is ignored, these holes get bigger.
They become holes where cool air during summer or hot air in winter seeps out through. Continuous air cooling and warming in your home due to a roof leak can significantly raise electrical bills.
Increased leakage
One a leakage as began on your roof believe us it won't stop. It will only increase with time, and before long the leakage turns unmanageable.
A small leak will keep on getting bigger and allowing more water. Do not take a risk; repair that tiny hole as soon as you can to avoid a much larger mess later.
Health issues due to molds
When the leakage persists, and your roof gets wet, the moisture gives a chance for mold development. Mold brings about health issues to family members or works who are sensitive to nasal congestion, rhinitis, and asthma.
Once mold seeps into your home, you'll now have the added cost of removal and remediation added to your lengthy list of repairs.
Fire hazard
Electrical wires in most houses are sometimes housed near the roof. Leakage from roofs thus possesses an electrical danger to home occupants and property stored in the attic.
In case that water gets in to contact with an exposed wire or drops to a light bulb, it may result in short-circuiting. This can cause a fire outbreak resulting in life and property lost.
Ceiling damage
Water droplets can be terrible to ceilings. In many cases, ceilings are made of fiber or wood. When water accumulates in the ceiling it will cause the wood and fibers to rot.
Also, the paint and the plaster on the walls can become damaged. This leads to possibly cutting out the damaged drywall or ceiling and replacing it, then sanding and painting it.
This can be too costly to repair while a minor roof repair would easily offset the damage.
Property value decrease
If you are thinking about selling your home in the near future, it's best to correct problems before you put your house on the market. Often times you need to disclose the condition of the home, including the roof.
Even a small leak in the roof might scare away a potential buyer.
It can also drive down the agreed upon price for your home after inspection. It's best to take care of the issue now before it becomes too large to manage.
Costly repair bills
When you ignore a leakage, it effects escalates. Due to the advanced damage, the leakage might have caused; repairing could become expensive. It would be cheaper to call a repair contractor who can manage a small repair to shingles or a flashing section replacement versus a major repair.
Replacing a larger roof section, whole ceiling, whole roof and even ceiling repainting will cost much more.
If you think your roof might have a leak, contact the expert repair contractors at All-Nu Construction. They can perform a roof inspection and determine the root cause of your leak and offer options for repair.