If you own a house, then there's a good chance that you have space on your property that you may not be using, whether it's in the form of a front, back, or side yard.
Instead of moving to a bigger house with more square footage, save money and increase the square footage of your current home with a new addition.

Reasons to Build a Home Addition
The following are just a few reasons why you might want to think about putting money into a new home addition:
Your family is expanding – If your parents are moving back in because they can no longer live by themselves or you have a child on the way, then you may need extra space. Building an additional bedroom can help provide the space you need for an expanding family.
You don't want to move – If you need more space, then one option is to move. But if you like your house and the neighborhood you're living in, you may not want to do that. If you'd rather stay in your house but need more space, a home addition is the best option.
You want to add luxury – A home addition is a great way to add a touch of luxury to your house. For example, you could build a master bathroom with a Jacuzzi tub, a walk-in closet or even a sunroom.
The Benefits of Building a Home Addition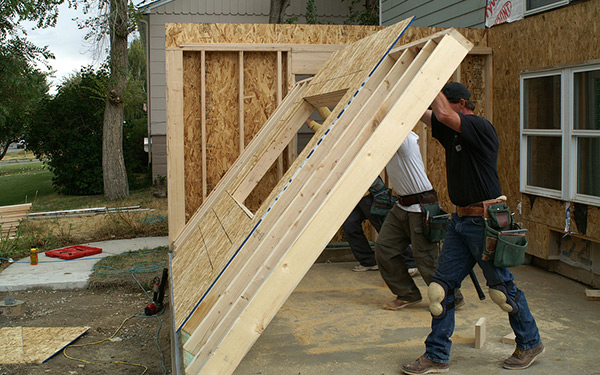 The following are a few of the benefits that you'll get to enjoy from a home addition:
It's cheaper than moving – If you need more space, you could move. But when taking into consideration the associated costs of moving (the actual move, the closing costs, etc.), it's way cheaper to just invest in a home addition.
It will improve your home value – Adding square footage to your house is a sure way to improve its value, especially if it's in the form of an additional bedroom or bathroom.
You'll have full control over the design – Most people who buy existing houses will make sacrifices in terms of what they wanted or what they were looking for. When you invest in a home addition, you can design the space exactly how you want it.
You can always use the extra space – Even if your family ends up shrinking because the kids move out, you can still use the space. For example, if you built a bedroom, you can convert it into an office, use it as a guest bedroom or even rent it out for additional income.
How to Identify a Good Contractor
There are a lot of things to consider when building onto your home, such as making sure that the aesthetic is consistent with the rest of your house and that you are following all local building codes. To ensure this, you'll need a good contractor. The following are a few tips for finding a good contractor:
Check online customer reviews on sites like Angie's List or even Yelp
Check to see if there are any complaints lodged by customers on the Better Business Bureau site
Ask to see examples of previous home additions the contractor built
Ask for references that you can call
Make sure they are fully licensed and insured
The All-Nu Difference
We are a fully licensed and insured contractor with years of experience designing home additions. We make it a point to work closely with every client to make sure they get what they need within the budget they have. It's one of the reasons we have maintained such a stellar reputation over the years. To request a free home addition estimate, contact All-Nu Construction today.