When it comes to home maintenance, one facet of your home that you simply cannot ignore is the roof. A roof that isn't properly maintained won't be able to protect your home from the elements and could end up becoming a safety risk in itself.
This is why if you notice any issues with your roof, then you should turn to a professional Toledo roofing company for any roofing repairs or roofing replacements, thereby keeping your Toledo home safe.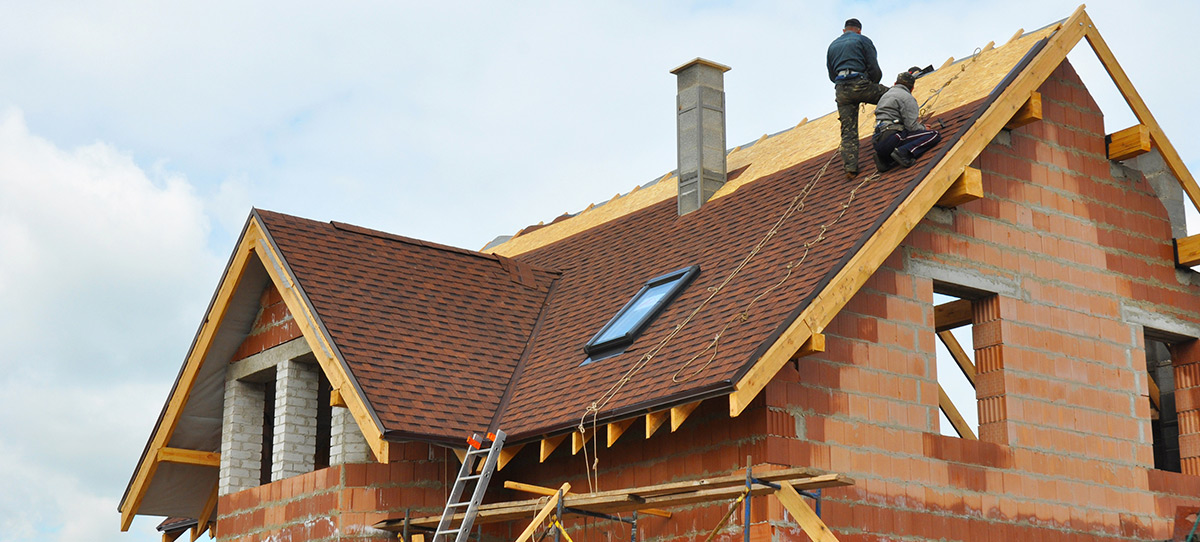 Signs You Need Roof Repair or Replacement
The following are some of the signs that you need to have a roofing company come do a thorough inspection of your roof:
The roofing shingles are damaged – Shingles that are missing or damaged compromise the roof's ability to withstand the elements and often indicate the need for a roof replacement.
There's moss growing on the roof – The presence of moss indicates that the plywood or boards beneath the shingles are rotting and need to be replaced.
The roof is leaking – Leaks mean that either metal flashing needs replacement or the roof may need to be replaced.
There are granules in the gutter – If you spot a lot of granules in the gutter system, it means the shingles are wearing down.
The roof is sagging – A sagging roof is a bad sign. It will need to be replaced soon.
The Importance of Working With a Reputable Toledo Roofing Company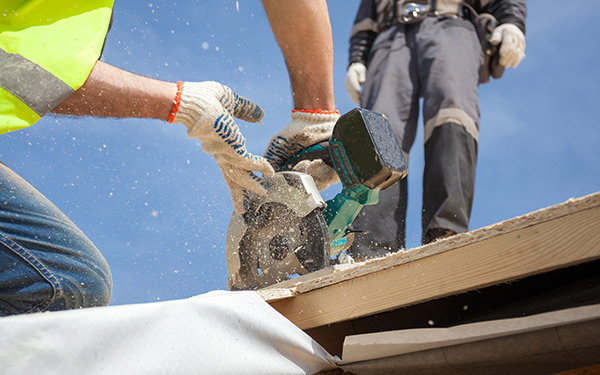 There are two main rules that you should keep in mind when it comes to hiring a roofing contractor: you shouldn't do it yourself and you should only use a roofing company with a stellar reputation.
Even if you have minor roofing repair projects, such as a broken or missing shingle, you should not attempt to fix yourself unless you've had the proper training for it.
Just walking across the roof can be extremely dangerous if you don't know what you're doing, and trying to do work using tools that you're not familiar with is only going to make it more dangerous.
Professional Toledo roofing companies will have the training and experience necessary to do the job safely. However, to make sure your roofing project job is done correctly, you'll want to hire a reputable roofing company.
Bad roofers are known to cut corners in order to save money, which means that they will likely do a shoddy job using cheap materials. This can end up costing you more in the long run since you'll have to pay for more repairs or even replacement in the not too distant future as a result.
Here are a few tips to help you identify a reputable roofing company:
Read customer reviews online.
Ask how long they've been in business.
Check their status with the Better Business Bureau.
Make sure they're fully licensed and insured in the state of Ohio and Michigan for roofing repairs and roofing replacements.
Compare their bid with others to make sure it's not too low or too high.
The All-Nu Construction Difference
All-Nu Construction is a fully licensed, bonded and insured roofing company that's been serving the Toledo community for over two decades. Since then, we have built a reputation as one of the most reliable and trustworthy roofers in the area. We strive to maintain this reputation through our commitment to high-quality work and top-notch customer service.
Our roofing professionals work closely with each one of our customers to help meet their specific needs. For more information about our roofing services, be sure to contact us at All-Nu Construction in Toledo, OH, today.