6 Questions To Ask Your Roofing Contractor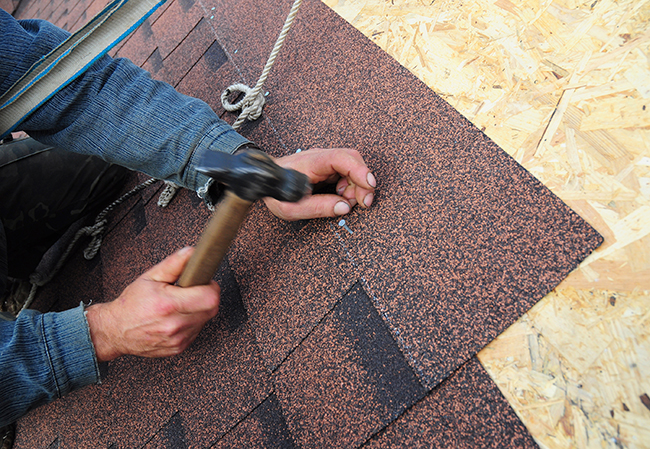 When hiring a roofing contractor, you should always do your research. Looking at online reviews and checking their status with the Better Business Bureau are good first steps.
However, you should also speak with the contractor, whether it's in person or over the phone.
The following are some of the important questions that you should be sure to ask when talking to a roofing contractor.
1. Are you fully licensed and insured?
Never work with a contractor who isn't licensed or insured, or that can't provide you proof of either. If any damage occurs on your property as a result of a contractor mistake, or if someone is injured while work is being done on your roof, you'll want to make sure that you won't be financially liable.
As far as licensing goes, you can trust that contractors that are fully licensed have the expertise required to perform roofing work and that they are familiar with all local building codes and regulations.
2. Where are you located?
This may seem like a simple question, but it's an important one. A reputable roofing contractor is going to have a physical location. You won't want to risk working with someone who is running their roofing business out of their garage or out of their car, after all — even if they are fully licensed and insured, and are just starting out.
3. Do you have any references?
Ask for a list of references and be sure to call them up. You'll want to speak with previous customers about the work that the contractor did. Ask them if they were happy with the experience, what kind of roofing work was done, how has it held up and whether the contractor provided good customer service.
Most reputable roofers will be more than happy to provide you with a list of recent references that you can contact. Be very wary of any contractors who do not have references or who do not want to give you any. This could indicate that they are trying to hide a poor reputation.
4. Do you use subcontractors?
Some contractors may use subcontractors to do specific tasks. You'll want to know if the contractor is going to use subcontractors so that you can look into them as well. You'll want to make sure that they aren't just trying to save money by hiring cheap labor. Research the subcontractors online and contact them so that you can ask them the same questions you're asking the contractor.
5. What kind of roofing experience do you have?
While inexperienced roofers may still be able to do quality work, it's a safer bet to go with a roofer that's been around for a while since odds are, they'll know what they're doing.
6. Do you provide a warranty on your work?
Look for a contractor that provides warranties on parts and labor. The longer the warranty is, the more confident the contractor is in the quality of the work that they do, which, obviously, is a good thing.
These questions will give you a good overall idea of how reputable and reliable the roofing contractor is. However, pay attention to how they communicate with you as well. If they seem annoyed by your questions or don't offer much in the way of answers, you may want to go elsewhere.
You'll want to work with someone who pays attention to your questions and concerns and who values clear communication with their clients.
Contact us at All-Nu Construction in Toledo today and we'll be happy to answer any questions you might have about our roofing services.