How to Find a Strong Roofer in Your Area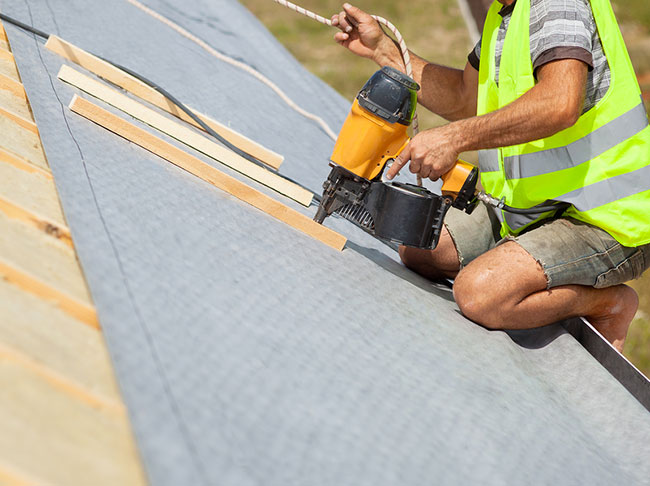 There are few exterior features on your home that are more important to property condition than the roof, and you understandably want to keep this feature as well-maintained as possible. When your roof requires a repair or a replacement, you may reach out to a roofing company to request professional service. However, with numerous roofers available to work with, you may wonder how to find the top choice in your area. By focusing your attention on a few important factors, you can easily make a great decision that is right for your home.
Read Consumer Reviews
Many consumers will spend a few minutes posting comments online about their experiences with roofers, and you can learn a lot about a specific roofing company you are interested in using by reading through their comments online. While there may be positive and negative reviews posted online about most companies, it is important to look for common themes in the reviews. For example, do not be dissuaded from using a company for a single bad review. If numerous reviews state that a company provided poor workmanship and customer service, however, this may be a sign that you want to avoid working with that company. You may be inclined to avoid working with a roofer for a single strongly worded review, but keep in mind that it is impossible to make all customers happy. Looking for a theme between reviews is a better idea.
Get Written Quotes
You can easily narrow down your list of potential roofers by reading consumer reviews, and you can further narrow down the options by requesting quotes from some of the top roofers in your area. This process can seem daunting and time-consuming, but it is nonetheless critical if you want to get the best deal possible. Ensure that the quotes you receive are in writing, and pay attention to the fine print disclaimers as well as the valid dates for the quotes. When comparing quotes, also focus on the types of services offered to ensure that you make an even comparison.
Review Insurance Status
By requesting quotes and reading reviews, you may have found a couple of top contenders to use for your roofing project. You can take one additional step to finalize your decision. Ask roofing companies for their proof of insurance. Most will be able to provide you with a current, valid copy of their proof of insurance upon request. In the event your property is damaged during the roofing project, insurance may pay to repair your property. Because of this, insurance is critical.
While there are many roofers in the local Toledo area that you can choose from when searching for a strong roofer, not all of them will provide you with the same rates, services, and overall customer service. The last thing you want is to deal with shoddy workmanship or to pay more for your roofing service than necessary. When you focus on these tips when selecting a roofer, you can make the best decision possible for your home.