Turn Your Outdated Home Into a Modern Retreat
When it comes to your home, you want it to feel like a modern retreat. A place where you can go to relax, an escape from the stress of work and everyday life. Unfortunately, most people's homes feel very little like this. If your home doesn't currently feel like a modern retreat, that doesn't mean it can't. Odds are it's just a little outdated. By investing in a few upgrades, you can give your home a beautiful makeover, turning it into the modern retreat you've always wanted. With that in mind, let's discuss some options for increasing your home's value, curb appeal, and comfort.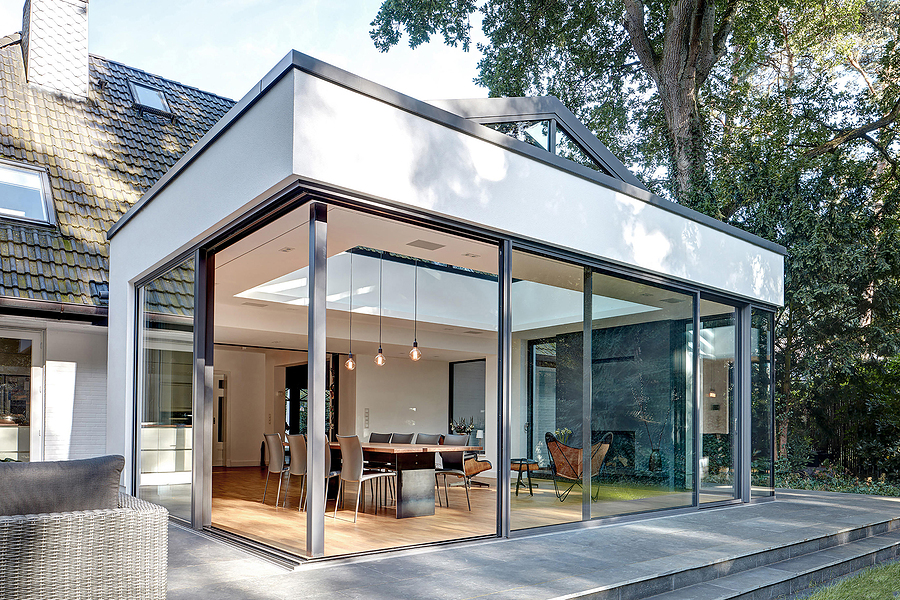 1. Upgrade Your Windows
There are many reasons to replace your old windows. On the more practical side, newer windows tend to be more energy-efficient, which means that they will help you keep your heating and cooling costs down while also making it easier to keep your home comfortable.
Aesthetically speaking, new windows can go a long way towards updating your entire home. First of all, you don't have to limit yourself to traditional windows. Modern homes often use much larger windows. For instance, you may even want to consider installing floor-to-ceiling windows in the back of your home. The more space a window takes up, the more of a modern look you'll achieve.
Not to mention that larger windows help bring in more sunlight, which will create a natural, tranquil space within your home.
2. Use Neutral Colors
Consider the use of neutral colors both inside and outside your home. Bold colors make your home stand out, which can be nice, but not necessarily tranquil. Neutral color choices for your new siding are more relaxing and less overwhelming, making them the perfect choice for your home's exterior if you're looking for a calm vibe. Neutral colors also contribute to a more minimal look, which is more in line with the modern aesthetic. On top of that, simply updating your home's exterior color palette can make your house look like it's brand new.
3. Extend Your Living Space Outdoors
When you think of modern-day retreats, you often think about spending an early morning drinking a hot coffee or a late afternoon sipping a glass of wine on a porch or deck enjoying the weather. If your home doesn't have much in the way of a porch or deck, you should think about building one. Even a back patio can help extend your living space, thereby giving you a place to enjoy the outdoor space on your property.
4. Replace Your Old Entry Doors
An outdated entry door can clash with your home's entire design. Despite the fact that entry doors don't take up a lot of visual space, they have an enormous impact on the overall look of your house due to the fact that it occupies the property's focal point. With that in mind, you may want to upgrade your entry doors. New entry doors can not only help improve your general aesthetic, but they can also make your home feel more inviting. That welcoming feeling is exactly what you want from a modern-day retreat.
As outdated as your home might feel, there are always a few home improvements you can make that could turn it from an outdated home into an envy-worthy modern retreat. Use these exterior home improvement ideas to turn your home into a home you'll look forward to relaxing in. For more information about our exterior home improvement services, contact us at Armorvue Home Exteriors. We've been helping homeowners in this community improve their homes for over 75 years and we can do the same for you and your family.