Which Type of Window is Right for Your Living Room?
Anyone living in Toledo OH understands the importance of a good window. They not only let light in, but they keep winter cold out. While functionality is the priority, homeowners should also pay attention to style to get the right product for their home.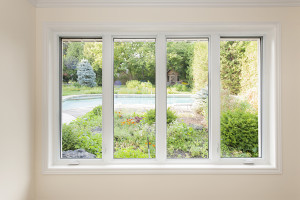 Decide the Size for Your Room
In most cases, the size will be mandated by the product it is replacing. Homeowners in the middle of home construction do have options and must decide how many are needed and how big they must be. Some considerations in this decision are:
How much light you want
How much privacy you need
Will this add to cold drafts
Larger products will add more light, but that may not be what you want if your house faces west and gets afternoon sun in the summer. Extremely large frames are hard to cover with blinds or shades and open your lifestyle to the world. Usually, those who seek those products do not face a neighbor but are facing woods or water. Also, some lower-end products could add to drafts or produce colder temperatures around the frame. If you seek a specialty larger product, be sure to get one with quality spacers and solid frames to prevent drafts.
Decide on Maintenance
Most homeowners want products to last for years with little maintenance. If you plan to stay in your home for more than a few years, go with a higher-end energy rated product. It will pay for itself in five years, according to home experts. If you are trying to flip a home or plan to only stay a couple of years, you might want to consider a cheaper product. Before you do, consider the cost compared to the value a more expensive product adds to the home at sale. In some cases, it may pay to go with a better product especially if it has a transferable lifetime warranty.
Most homeowners like the double-hung products because they are easy to clean and can be opened from top and bottom. Vinyl products are popular all over the country and work well in Toledo OH because they are weather and water resistant. They are also insect resistant and are guaranteed to last for years.
Pick Your Style
While many may not think of windows with any particular style, there are a variety of styles and you should pick one that matches the style of your home. A modern home looks best with a larger picture view product while a country French home looks best with products with French frames. There are also the bay style and sliding styles- just to name a few.
One thing you should remember is more detailed styles will cost more than a simple picture frame style. Whatever style you choose, make sure it is something you are likely to love in ten years as much as today.
Call All-Nu Construction today and start the process of remodeling, renovating and improving your home. Find us online at www.all-nuconstruction.com/, visit us in Toledo, OH at 5465 Enterprise Boulevard or call us at (419) 242-5568.