Consider Adding These Projects to Your Home Improvement Plans
Your home is your sanctuary. If your living space does not feel like an oasis, it won't be a true home. The challenge lies in determining which specific home improvement projects will bring out the best in your living space. Let's take a quick look at a couple ideas that a home renovation contractor can implement to bring out the best in your house.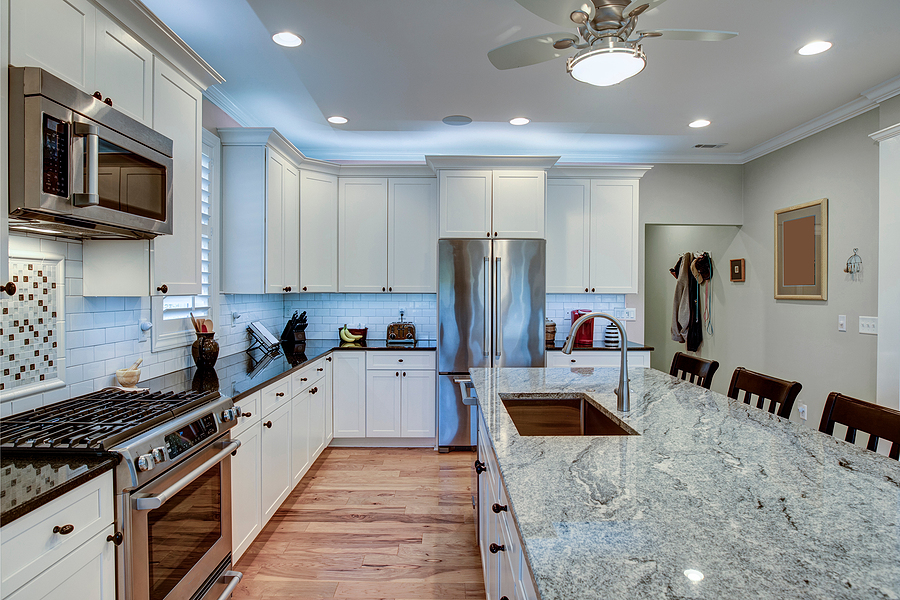 Add Outdoor Decking
Wouldn't it be nice if you could walk out of your home, step onto beautiful outdoor decking, sit down, drink your coffee, scroll through your phone, and interact with family and friends? A home renovation contractor can easily add new outdoor decking to the back of your home, setting the stage for you to ultimately get more out of your living space in terms of enjoyment, utility, and value across the board.
Remodel the Bathroom
Remodel your bathroom and you will increase the value of your home instantly. A home renovation contractor can add heated floors, a new tub, lovely new counters, your choice of lighting, and all sorts of other improvements that make your bathroom a feature. A comprehensive bathroom remodel includes the addition of more space but you can make a big impact even without increasing the footprint.
Improve the Kitchen
If you are like most homeowners, you spend a considerable amount of time in the kitchen. Kitchens are much more than spaces to whip up scrumptious dishes. Opt for a kitchen remodel and this space will prove that much more inviting to family, friends, and other guests. The addition of a kitchen island makes it easy for you, loved ones, and guests to congregate in a shared space, eat tasty food, and enjoy one another's company.
A dated kitchen can be updated in all sorts of creative ways including the addition of new flooring, implementing stone, incorporating specialty lighting, installing a lovely new backsplash and whatever else suits your needs. The remodel is also the perfect time to replace those outdated kitchen appliances with new ones that are more energy efficient. Though kitchen remodels certainly cost money, upwards of two-thirds or even more of the cost can be recouped at the time you sell your home.
Enhance the Master Bedroom
The master bedroom is another part of the house where people tend to spend a large chunk of their time. Though master bedrooms are spacious, most don't have much else in terms of niceties. Improve your master bedroom by turning it into your own private comfort zone, tailored to your unique tastes, preferences, and functionality. If your bedroom is cluttered with items and furniture, consider adding a storage space to accommodate the excess. Once all the clutter is out of the way, your home renovation contractor can help you select the best improvements to make the most of this important room of the house.
All-Nu Construction is at Your Service
If you are thinking about improving your home, lean on the experts to get the job done right.  All-Nu Construction is your local choice for tackling home improvement projects on your to-do list. Reach out today to learn more about our home renovation contractor services and schedule a consultation.