When is The Best Time to Schedule a Renovation?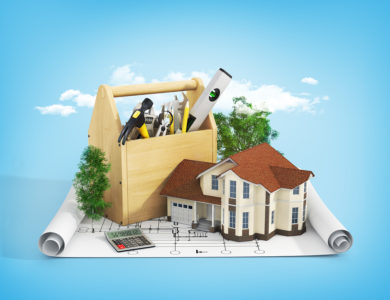 A renovation of any kind can be an extremely expensive, time consuming, and stressful process to go through. If you have never undergone one before, it is imperative that you do as much homework and research ahead of time in order to save yourself time, money, and anxiety down the line. If possible, try to be open to planning your renovation based on the most favorable time of the year.
The Best Time of Year to Renovate
With that in mind, it must be said that the best time of year to schedule any renovation is dependent on what type of renovation you are doing. You want the workers to have the best opportunity to get the job done quickly.
While the summer is the best time to schedule many renovations, it is actually the worst time of year to be purchasing materials for the job because the summer is when prices spike. Therefore, if you plan ahead and have to ability to do so, you should purchase all of your materials during the winter months.
Cost Considerations
Scheduling your renovation during certain times of the year is not the only way to determine when the time is right to renovate. You should also take the costs into consideration. Contractors often have different payment schedules and many will require a hefty deposit up front. If you run out of money half way through, you could face some serious delays. Therefore, it is best to wait until you have most or all of the projected costs saved before you begin.
Check Your Contractor's Availability
Due to their busy schedules, it can be difficult for contractors to remain on a job site consistently from start to finish. To avoid that, it is wise to ask your contractor when they will have the largest abundance of time to complete the project. Be sure to ask how many other jobs they will have going on at the same time as yours to further measure the risk of delays.
The Three Best Times to Hire a Contractor
While away on vacation
During the Holiday Season (Mid-November to January)
Late Winter and early Spring
Be Confident Before your Begin
One common mistake made when renovating is beginning before knowing and feeling confident in what you want for an end result. Trying to make decisions as you go can cause extensive delays and cost you money. Be sure to have thorough conversations with your contractor, architect, and designer about all elements of your renovation including materials and finishes.
Are you Preparing to Sell your Home?
If you are renovating in order to prepare your property for sale, you should be conservative when scheduling the start date. Make sure that you allow yourself more than enough time to get the job done comfortably in time to list. Consult with your real estate agent to make sure that your plans will coincide with what buyers are looking for in your area so that you don't waste your money. You may also want to ask your agent when the best time to list your property will be for further insight into when you should schedule your renovation.
Starting a renovation, no matter how big or small, is a process that should not be entered into lightly. The point of renovating is to improve your space while also increasing the value of your property so that it eventually puts money back into your pocket. Plan ahead and schedule your renovation at a time when it will be convenient, quick, and cost-effective.