Which Type of Home Siding Stands Up Best to the Pressures of Winter?
The main purpose of your home's exterior walls is to protect the interior from damage throughout the winter season. When you live in Toledo OH, winter is usually the most damaging time of year. It's possible to have hail, ice and snow affecting the home for several months at a time. If you want to protect your home from winter's harsh conditions, strong siding is a smart investment. To avoid
siding damage
, consider which material is the best choice in Ohio's climate.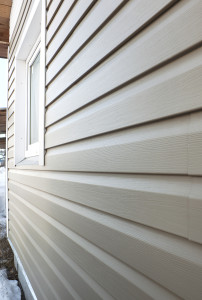 Main Benefits of Plastic
You may have never heard of plastic siding, but this material is probably the best selection for extremely cold regions. Take a look at some of the features associated with plastic siding, including:
• Thick material
• Resists impacts
• Similar appearance to wood or stone
Plastic's construction allows it to flex with the changing temperatures. It can expand and contract without creating permanently warped sections. The thickness contributes to its strength so that any debris that strikes it is merely rebounded to the ground. Siding damage is only possible with extreme debris strikes, such as during a tornado event.
Examining the Fiber Cement Alternative
Fiber cement is an attractive material for any home. It can be purchased in almost any texture and color scheme. Although fiber cement is strong, it does have some winter drawbacks. Fiber cement that has aging paint will often have cracked color sections. If rain or snow strikes the cracked area, the fiber cement below can warp and decay. Diligently painting the fiber cement on a regular basis is the best way to keep it solid during Ohio's winters.
Avoiding Wood and Vinyl
Wood is traditionally a beautiful addition to any home's exterior, but it doesn't withstand winter's pressures very well. Because wood is extremely porous, it will warp and twist during winter. In contrast, vinyl offers some strength against winter warping. However, vinyl is very thin and will become dented with debris strikes over the course of one winter. For the best siding protection, you should avoid these two materials.
Considering Spring Inspections
Regardless of your siding material, you should contact a contractor in the spring for an exterior inspection. These professionals can pinpoint any obvious and hidden damages leftover from the winter. Repairing the damage in the spring and summer is the best way to preserve your property. Allowing holes and dents to remain on the siding will only allow pests and weathering to take over the site. When winter arrives again, the home will have drafts and possible water damage where moisture infiltrates the damaged siding. Take care of your siding in the warmer months, and you'll have fewer repair bills in the future.
When you narrow down your selections for new siding, ask at least three or four contractors to give you an estimate. It's important to receive several estimates on your property so that you can compare them for quality and fairness. Select a reasonable material and labor rate from these quotes. With proper installation, your siding can withstand some of the harshest elements in Toledo OH.
Call All-Nu Construction today and start the process of remodeling, renovating and improving your home. Find us online at www.all-nuconstruction.com/, visit us in Toledo, OH at 5465 Enterprise Boulevard or call us at (419) 242-5568.