Your Guide to Flat Roofing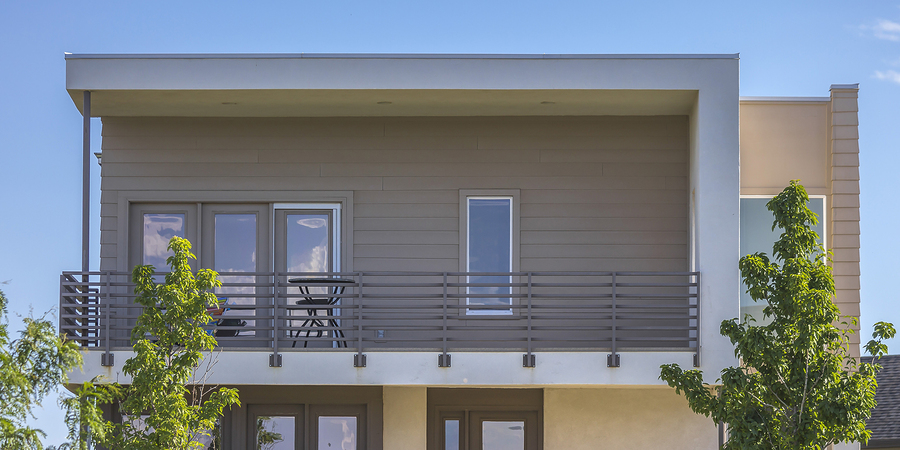 Flat roofs are very different than the types of roofs traditionally used on residential properties, such as sloped shingle, tile, or metal roofs. Although often used in commercial applications (larger buildings require flat roofs since sloped roofs are impractical at a certain size), they are popular in some instances for residential homes as well. For example, flat roofs are commonly used for garages or porches. In some cases, a flat roof just fits the style of the home better. If you're currently weighing your options as far as a roof installation or replacement goes, the following guide should help provide you with the information you need on flat roofs to make a more informed decision.
The Benefits of Flat Roofs
The following are a few of the advantages of having a flat roof:
Flat roofs are less expensive – Installing a flat roof tends to be much less expensive than a traditional sloped roof. There are a few reasons for this. First of all, a flat roof requires fewer materials than a sloped roof since the roof will cover a smaller area. Secondly, the installation of a flat roof is a lot easier than a sloped roof and won't take as long.


Flat roofs require less maintenance – Sloped roofs are more prone to damage than flat roofs. This is because sloped roofs are more exposed to the elements and have more individual parts (such as shingles) that can be damaged. As a result, sloped roofs often need more repair and maintenance work than flat roofs. Keeping a flat roof clean is also much easier since access is easier (and safer).


Flat roofs can be used as an outdoor space – You can use the space afforded by a flat roof for any number of purposes. You could use your flat roof as a deck or you could even plant a garden on your flat roof. You can even install large HVAC equipment on your roof instead of on the ground, where it's more of an eyesore. None of this is possible with a traditional sloped roof.
The Types of Flat Roofs
The following are just a few of the different types of flat roofs that you can install:
Single-ply roofing – Single-ply roofing consists of one layer of membrane that's used as waterproofing and weather surface. The three most popular types of single-ply roofing include PVC, TPO, and EPDM. These types of flat roof materials are often recyclable, are highly reflective (meaning that they are energy efficient), are easy to install, last upwards of 30 to 40 years, and are weather-resistant.


Spray-on roofing – There are two types of spray-on roofing. Spray foam insulation is applied directly onto the roof deck and then covered with urethane or acrylic coating followed by a layer of crushed stones. Roof coatings are installed on top of single ply or modified metal roofs. These types of flat roofing require little maintenance, can last up to 40 years, are waterproof, and are very energy efficient.


Built-up roofing – Built-up roofs are built using built-up layers of liquid tar or tar-saturated paper along with gravel, modified bitumen, asphalt, or rolled asphalt. The roof is built in layers to increase longevity and durability. This type of flat roof is no longer used for commercial applications but it's still used for residential purposes due to how cheap the materials are, how low maintenance it is, and how resistant it is to punctures, UV rays, and foot traffic. However, they don't last as long as other types of flat roofs and aren't very environmentally-friendly.
Schedule a Free Estimate Today
If you're thinking about repairing, installing, or have other general questions about your home's roof, then be sure to contact us at All-Nu Construction to schedule a free estimate today.