What a Home Improvement Estimate Should Include
Material prices for home improvement projects are skyrocketing, and labor costs aren't far behind. It can be intimidating to begin a home improvement project, knowing that it won't come at a bargain. However, some projects can't and shouldn't be put off, and the best way to protect yourself and your hard earned money is to look for a contractor who provides an estimate that lays everything out for you.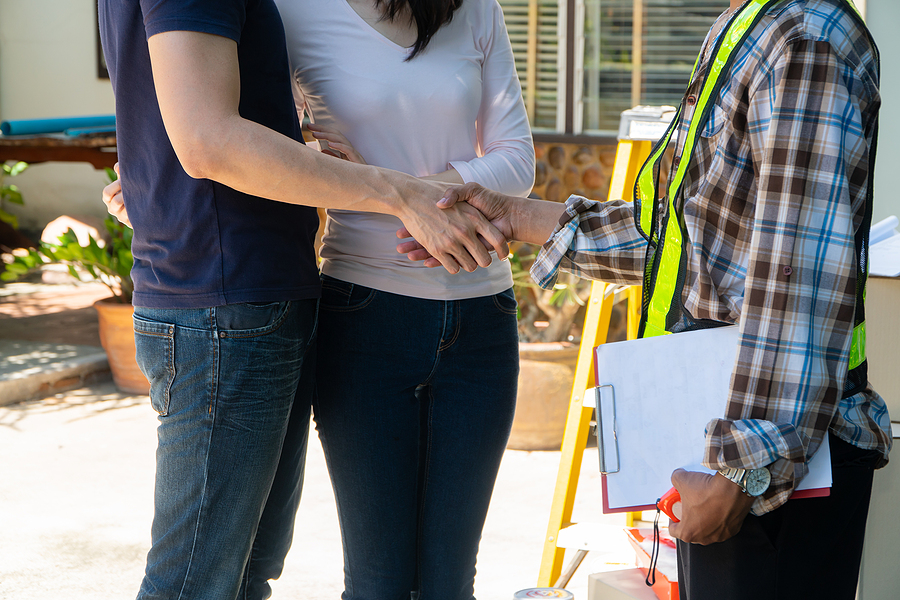 Project Summary and Plan for Your Home Improvement Project
Most likely, your home improvement project has many smaller tasks within a larger project. A kitchen remodel may include flooring, painting, cabinet work, plumbing, lighting, and more. Rather than one line item "kitchen remodel" and a large estimate, your project should be broken down into a detailed plan. Having a roadmap will allow you to see if you and your contractor are on the same page about the job and will allow you to ask specific questions and discuss any potential issues up front.
Required Permits and Who is Responsible for Obtaining Them
In many cases, your contractor will obtain the necessary building permits, but in some towns or counties, the responsibility falls to the homeowner. It is very important that both you and your contractor are aware of the permits needed and have, in writing, who will be responsible for obtaining them.
Costs and Payment
All of the costs should be broken down to allow you to see how the contractor arrived at the final estimate. This should include any demolition and disposal necessary, any testing that needs to be done (for example, older homes may need lead or asbestos testing), labor, and materials. If your project has multiple line items, these costs should be broken down by job. Again, the more detail, the better. Your contractor should be able to tell you where your money is going, especially with the rising costs of materials.
In addition to the costs, your estimate should include a payment plan. You need to ensure that you and your contractor both understand the expectations in the payment schedule. In most cases, a certain amount of money will be required up front, before materials are ordered, with the balance coming later in the project. Some contractors break their payment up into three installments, but two or four installments are not uncommon, based on the size and scale of the project. Whatever the breakdown, you and your contractor will both have the expectations clearly laid out to protect you both.
Guarantee of Work
This is where the contractor should give you their license numbers, proof of insurance, and their guarantee of work satisfaction. When you are committing to a home improvement project, you need to know that you can trust your contractor to get it done. Your estimate should leave you feeling confident in your contractor and their ability to get the job done within your budget and timeline.
You and your contractor need to trust each other to successfully get through any home improvement project, and how the estimate is handled will tell you a lot about your contractor. If they provide a thorough, detailed, and fair estimate, you can trust that they will handle your job in the same fashion. Your contractor understands that costs are high right now, and they want to make sure they meet all your expectations. If you've been waiting for the perfect time to make some home improvements, now may be the best time to start. Contact All Nu Construction to discuss your ideas and schedule an estimate.