These Home Renovations are Always a Good Idea
The real estate market is cooling, interest rates are rising, and much of the country is feeling a bit of financial insecurity. Some homeowners are now choosing to stay in their current home instead of moving on. Staying and renovating is a wise thing to do right now, even in an economic downturn. By taking on the right house renovation and home improvement projects, you will ensure your comfort in your current home as well as adding resale value if you do decide to sell down the line.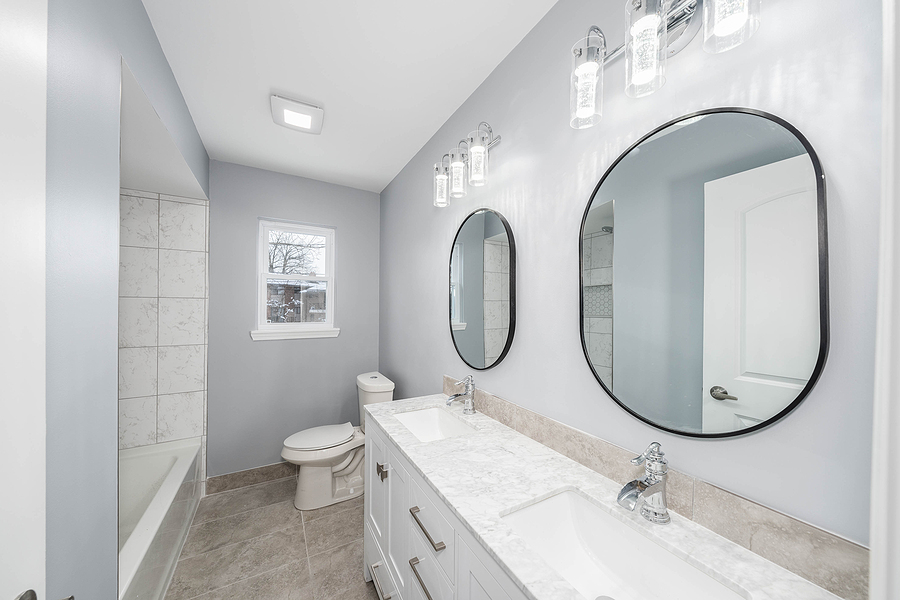 You Can Increase the Value of Your Home
Even with the current state of the economy, it is still a good time to invest in your home, although which project you choose to begin with can depend on how long you are planning to stay. If you are hoping to list your home in the next few months, you should try to get a sense of what buyers are looking for and focus your renovation budget there. If you are planning to stay in your home, your focus should be on increasing the functionality, comfort, and style of your home that will best benefit your family.
Small Improvements Make a Big Impact
A full-scale kitchen remodel is expensive. If you are gutting a kitchen, changing the layout, adding new features, and completely renovating the kitchen from top to bottom, you are looking at a long and pricey job. Bathroom remodels are similar. If you are gutting a bathroom and renovating from scratch, the project can be inconvenient and expensive. But small scale remodels will often be a great investment, make a big impact, and won't cause as big a hit to your budget or calendar.
A minor bathroom remodel can return over 100% of your investment in home value. Refreshing the space with new fixtures, a vanity, and flattering lighting goes a long way. Dated bathrooms can feel dark and dreary, but incorporating new and lighter styles of flooring can open the room. New fixtures can make the space feel fresh, and a new style of vanity will help update the room to match current styles. While replacing a tub or shower unit can be expensive, simply upgrading to a fresh unit of the same size is often very affordable and can give you a nice return.
Just as with bathrooms, kitchen renovations can have a big impact on how much you enjoy your home. The kitchen is where you spend a good portion of your time and where any future buyers will focus. A major kitchen remodel can cost up to, and even over, $40,000, but a minor kitchen remodel will require less than half the investment and can return close to 100%. The renovations in the kitchen that will have the biggest impact are the counters, the cabinets, and the appliances. Swapping out builder grade kitchen counters for marble or granite and refinishing the cabinets with a lighter color will give your kitchen an instant upgrade.
Landscaping and Outdoor Projects
Curb appeal increases the value of your home. Landscape upgrades have a return of nearly 100%, assuming you focus your outdoor upgrades on the right areas. Upgrading your exterior lighting fixtures, replacing entry and patio doors, and adding a deck or patio are all outdoor projects that can increase your enjoyment of your home as well as adding value.
When you are considering a home improvement project, think of projects that can be done on a smaller scale to increase comfort and value without going overboard. A kitchen, bathroom, or outdoor refresh is always a good idea. If you've been thinking about a home improvement project to update and create more functionality in your home, contact All-Nu Construction to learn more about how we can put our expertise to work for you.