Replacing Your Garage Door to Enhance Curb Appeal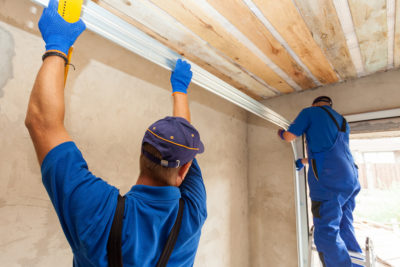 Garage doors provide a practical way to revamp curb appeal without breaking the bank. They are a highly visible feature on any residential property. According to the National Association of Realtors, garage doors can recover up to 87 percent of the homeowner's investment when selling the property. The figure represents one of the highest percentages when it comes to recovering costs. A high-quality door boosts convenience and security. It helps provide a formidable barrier against the elements and intruders.  
Types of garage doors
Homeowners can choose the ideal door from a wide variety of options available on the market. The units come with different operating mechanisms, styles, and materials.
Retractable doors
This type of garage door swings outwards when opening before sliding into the ceiling. It is a single panel unit, which features pivot points located at the top. The door runs along tracks and requires more space than other variants.
These units are easy to install and allow automated operation using an overhanging electric opener. They provide good security features in the form of multiple latches. However, automated doors require a de-latching system to work properly. Retractable doors come in different types of materials, including steel and timber.
Sectional doors
Sectional doors are a popular option that is easy to automate using any type of motor. They are typically made of specialist timber and do not require a frame. This helps expand the available drive-through space.
The doors employ both horizontal and vertical tracks. They include between three and eight large panels, which improves insulation in winter while keeping the interior cooler in summer. Sectional doors add a touch of style that enhances curb appeal thanks to the well-engineered design.
Canopy garage doors
These variants swing outwards and then slide upwards as they open. They require less space inside the garage and a portion of the door protrudes outside. Pivot points appear close to the center of the panels, thus bolstering security. The doors are available in wide-ranging colors and finishes to match varying preferences. This makes it easier to find the ideal unit that enhances the appearance of any property.
Roller doors
Roller garage doors are versatile, spacious and stylish. They require no frame and the entire door rises vertically. These units are available in aluminum and steel. Homeowners can fit a roller door to a garage of any shape or size. Woodgrain finishes help create a more aesthetically appealing look. The units are quieter than other types of doors and require little maintenance.
French-style doors
These doors can look great on any property. They offer a more traditional style that boosts curb appeal. French-style doors have minimal mechanical parts and are easy to maintain. They feature double doors, which come in varying colors and designs.
Benefits of Hiring a Professional Garage Door Installer
Installing a garage door requires experience to ensure the unit operates optimally for longer. Doing so eliminates the possibility of expensive repair costs that are otherwise avoidable. An inexperienced installer can ruin curb appeal and undermine overall functionality. Any damage to tracking or pulley system can translate to costly repairs. Additionally, an improperly fitted door may compromise safety.
Refurbishments
Professional installers can help homeowners save money by refurbishing an existing garage door at the fraction of the cost. This option improves curb appeal and operation by replacing worn parts and reconditioning panels. To obtain more information or a quote for garage door installation, repair or maintenance, contact us today.