Which Home Remodeling Projects Require a Concrete Masonry Expert?
Masonry work is crucial in major renovation projects for homeowners who prefer to add value while avoiding the cosmetic approach. For example, if your house has a series of small rooms, removing some walls can open up space and combine several small rooms into one. Even if the walls have a structural significance, a competent mason can replace the wall with load-bearing columns and arches. Concrete masonry work is instrumental in renovation projects of different magnitude in a wide range of residential properties.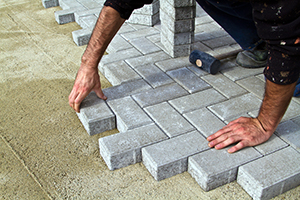 Creating an Open Plan Kitchen
A Toledo OH Mason can help you to get the most of your kitchen without having to add the square footage. Before you remove any concrete masonry walls, create a floor plan and ensure that you improve the relationship with the adjoining rooms. Remove the walls with the goal to improve the relationship between the kitchen, breakfast nook, dining area, and family room. You may also create shorter walls and allow the sightlines to extend beyond the kitchen, creating a perception of more space.
• Avoid tampering with the load-bearing walls without involving an architect or structural engineer and inspect the plumbing system to avoid leakages.
• While removing the walls, do not forget the need for storage facilities. The kitchen walls support the cabinets as well as countertops that provide more storage space underneath.
Improving the Curb Appeal
If you are looking to add substantial value to your home with the aim to resell in future, a Toledo OH Mason can help you to make a good first impression. Your home's curb appeal comes in handy when prospective buyers decide whether to include your property in the list of potential options. While the garden and driveway are important, the exterior walls and entrance porches are instrumental. A Mason can help you to introduce brick veneers, plaster the walls, replace the windows, or even add a natural stone finish.
• A Mason can choose the right stone for your home by choosing a material that matches the rest of the house in terms of color and texture.
• If you finish your chimney with brick, remember to give your fireplace a new lease of life by creating an ergonomically sound hearth that looks stunning.
Adding a Conservatory
Besides protecting your favorite plants, a conservatory adds more value than its actual cost. How the architect integrates the proposed conservatory and the workmanship during the construction process can make or break your project. Therefore, insist on workmanship and dexterity by hiring a reputable Toledo OH Mason. Besides the aesthetic value, a conservatory contributes to your overall energy savings. Thus, orient the conservatory south to make sure it gains and retains a significant amount of heat on a daily basis. Remember to include ample ventilation blocks to prevent your conservatory from overheating. Also, insist on energy-efficient floors that extend from the main house to create a seamless link.
• When designing the outdoor features, focus on creating more living space, and ensure that the deck, or patio, conforms to the topography.
• Be sure to repair any broken pavements that may reduce the aesthetic value of your home.
Call All-Nu Construction today and start the process of remodeling, renovating and improving your home. Find us online at www.all-nuconstruction.com/, visit us in Toledo, OH at 5465 Enterprise Boulevard or call us at (419) 242-5568.