Is Your Entryway Giving a Proper First Impression of Your Home?
If you want to create a proper and inviting first impression to your home, you need to spruce up your entryway. The front porch, entry door, and foyer can all be a part of the first impression guests have of your space. A porch renovation, foyer renovation, or a new entry door can make a big difference. A renovation contractor can help you create a big impact for a relatively small investment.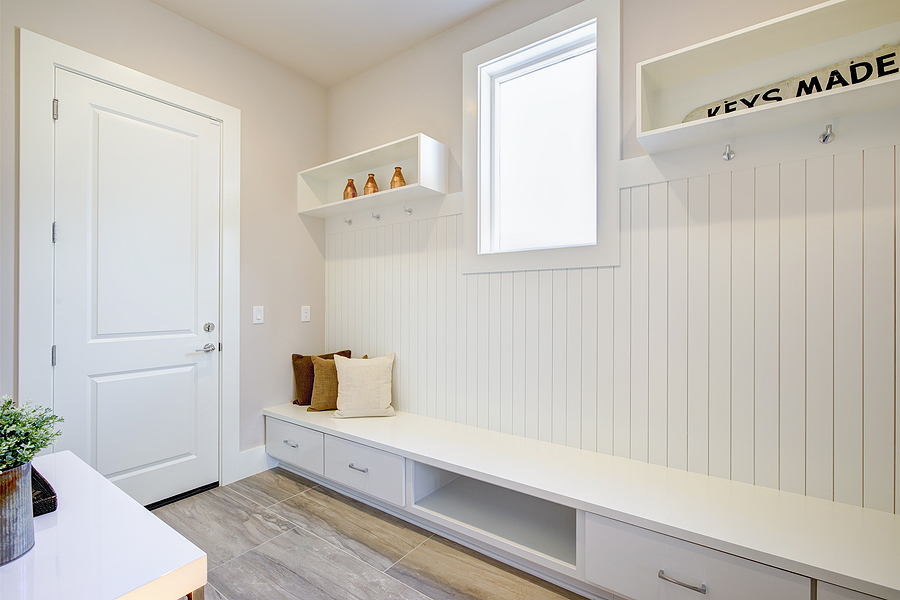 Replace Your Entry Door
Your entry door is a huge focal point of your home. Anyone visiting is looking for your front door. If you are looking for a small project that will make a big impact, replacing your entry door is a great idea. A new entry door will not only increase your curb appeal and provide a high return on investment, but it will increase your energy efficiency and decrease your energy bills. Older front doors are often drafty, and a replacement entry door will allow you to remedy that issue while improving the look of your home. To enhance the look of your entry door, consider adding sidelites, glass, or high-end hardware.
Create a Foyer with a Renovation Contractor
You may think that if your home wasn't designed with a foyer, it will be cost-prohibitive to attempt to add one, but that isn't always the case. A foyer is possible to incorporate in nearly all homes. The front entryway is the space you welcome guests, and it should be comfortable and attractive. If you already have a hallway at your front door, it can be easy to convert it to a foyer. The flooring, paint, and other design can distinguish the foyer area from the rest of your home. If your entrance opens to the living room, you can focus on separating the space. A skilled renovation contractor can help you with your vision.
Consider a New Porch or Porch Renovation
Front porches are popular right now. A front porch can allow you to transform the look of your home no matter what the style. While many porches are large enough for rocking chairs, potted plants, and a place to relax, even a small porch can add both style and function. When you add or renovate a porch, you will greatly increase your curb appeal. A house with a flat front may lack depth and character. Incorporating a front porch can become the exterior focal point, allowing you to customize your home and make it stand out from every other home on your street, and can greatly increase your resale value. Adding or renovating a front porch often has a return of over 80%. Finally, a front porch is welcoming to your guests. A porch can protect you, as well as your guests, from inclement weather when entering your home, and can be a perfect place to leave packages so they are protected from the elements as well.
Finding the Right Renovation Contractor
Many of these projects vary in cost and some will take longer than others to complete, depending on the size and scope of the project. A renovation contractor can take your ideas and design and implement your vision in a way that fits your budget and timeline.
Investing in your entryway will improve your energy efficiency, create a welcoming environment for your guests, and increase your curb appeal as well as the value of your home. A renovation contractor can work with your ideas and budget to help take your design ideas to reality. If you're planning an entryway renovation and you're looking for a local, experienced contractor, contact All-Nu Construction today.