How to Save Money on a New Roof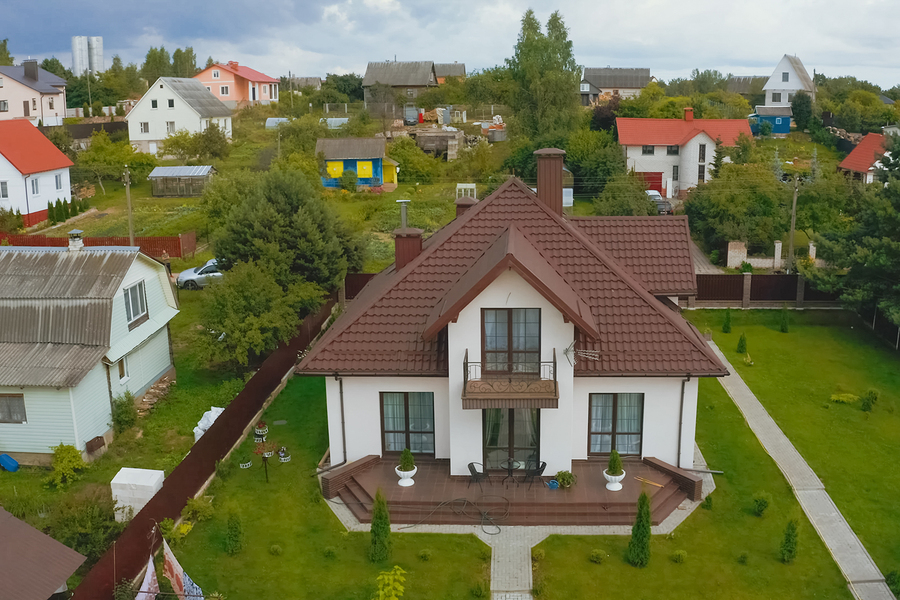 A good roof is worth its weight in gold to your home, but they certainly aren't cheap. Cutting corners on the most crucial layer of defense between you and the elements isn't something most people are willing to do, but there is a way to ensure your family and your home are safe while still not paying an arm and a leg to a residential roofing contractor to do so. 
When signs start to point towards needing a roofing update, it's never a good idea to put it off. Shelling out between $8,000 and $20,000 is never fun, but the fact that it's money spent on something critical to your home's health and aesthetic appearance can help mitigate the hurt it can put on your wallet. If you start shopping around and heed these tips at the first sign of trouble, you can keep your roofing costs as low as possible.
Speak the Language
Before you start calling companies for bids, you need to know what questions you are going to get asked, and how you are going to answer them. Knowing the particulars of your roof, what kind of materials you want used, and what needs to be done are all important to getting an accurate quote.
Are you going to opt for an asphalt shingle, or a steel roof? Did you know that if your current roof has only one layer of asphalt shingles on it right now, you can simply add another on top before replacing the entire roof? Being able to talk to a residential roofing contractor in his language ensures you are both clear on what you want to be done to your roof, and lets him know you're not going to be a pushover on expensive yet unnecessary extras.
Do Your Research
Because of the nature of roof replacement, most residential roofing contractors don't concern themselves with repeat business. When you're only providing the service once every decade, you tend to not expect it. And since most consumers just pick whoever submits the cheapest bid, companies keep their bottom line low by hiring cheap labor. What this means to you is, it pays to do your homework.
Ask neighbors, friends, and relatives who have recently had roofing work done. Check out roofing product manufacturers' websites for lists of local certified installers. Don't just opt for the cheapest bid. 
Time it Right
One of the other factors that can increase the expense of a new roof is the time of year you schedule it for. Late summer and fall are the busiest times for a residential roofing contractor, and that can increase costs. Scheduling for late winter or spring may allow you to take advantage of off-season discounts.
Handle the Prep Work
If you consider yourself handy and don't mind heights, one of the best ways to save yourself money on a roofing project is to do some of the work yourself. Tearing the old roof off is something fairly easy to do, and can save you a bunch of money on the final price. Just make sure to check with your residential roofing contractor before you rent a dumpster and climb the ladder.
The most important factor in keeping your roof costs down is to not wait until leaks or poor roof health have you backed into a corner. Give yourself time to do your homework and make the best decision for your home and family. We have the experience and knowledge to install your new roof with quality workmanship and professionalism. Contact us today.