How to Plan For a Home Addition
Winter is one of the worst times to plan for a home addition. The weather can be unpredictable, and the ground may be too hard to dig in some places, making it difficult or impossible to start construction. Additionally, some materials may be hard to come by, and contractors may not have time to begin work due to their busy schedules. Not to mention, most people are busy with the holidays, making it hard to dedicate the necessary time and energy to plan for a home addition.
Fortunately, spring is right around the corner. While this is the perfect time to do a home addition, it is also essential to take the necessary time to ensure that everything will be prepared for a successful project. Because so many people will be renovating their homes in the spring, it's essential that you plan ahead to get the best estimates, materials, and personnel for the job. Doing some of the leg work now will benefit you when the time comes to break ground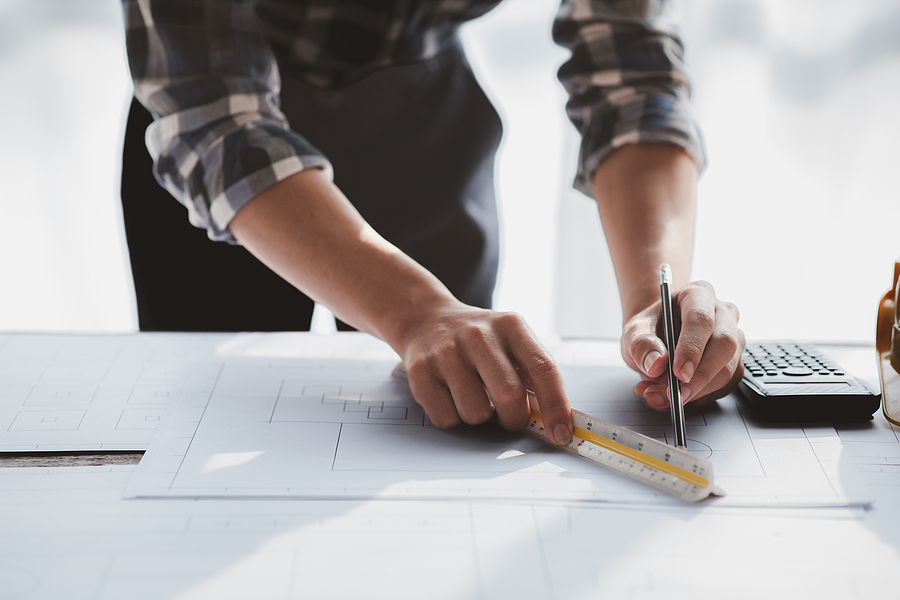 Planning For Your Home Addition
The following are just a few of the steps you should take when planning for a home addition:
1. Assess Property Lines
Before you start any construction, it is important to reassess the property lines and make sure you will not be encroaching on your neighbor's land. You can do this by consulting with a surveyor or by checking the local zoning regulations.
2. Create a Realistic Budget
Before speaking with a contractor, you need to figure out what you can afford to spend on your project. However, not only should you have enough money to cover the materials and labor that will be involved with the project, but you should also factor in any potential costs associated with unforeseen problems. As such, a percentage of your budget should be allocated for these contingencies. If you plan to finance your project, consider how much you can afford to pay per month. Just because you qualify for a certain amount doesn't mean you can afford that amount with all of your financial responsibilities you currently have.
3. Consider The Function You Want to Create
Before you begin your home addition project, think about why you want more space and how it will be used. Make sure the room or area you're adding fits your lifestyle and needs. Knowing the purpose of the addition can help you determine the size, style, and materials that will be needed for the project. It can also help ensure that you don't overspend on a home addition that doesn't fit your lifestyle or meet your needs.
4. Schedule a Consultation With a Local, Experienced Contractor
Finally, you'll want to schedule a consultation with a local contractor who has a solid reputation in your community to help you plan and execute the project. In that first meeting, you'll share your budget and all of your wants and needs for the project. A professional will assess your home's situation to determine if your project is realistic regarding its construction as well as your budget. Additionally, they will work with you to develop designs that complement your floor plan and identify what materials will be required. They will be able to provide different options within your budget and provide you with an accurate estimate of cost and timelines for you to consider.
If you're planning a home improvement project this spring, be sure to use these tips. Planning for a home addition can be a daunting task, but the right professionals can help make it much easier. If you're ready to get started on your home improvement project, contact us at All-Nu Construction today to schedule a consultation and learn more about how we can help.