How Much Value Does a New Roof Add to Your Home?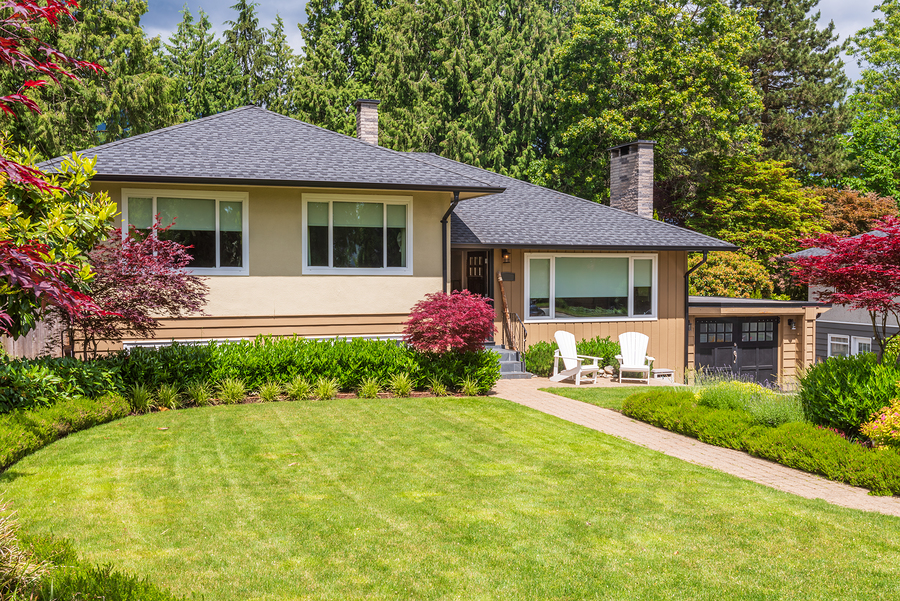 A new roof is a significant investment. There are many factors that go into the cost of a new roof, including materials, size, repairs needed, slope, and location. The average homeowner will spend approximately $3 per square foot for a home roof replacement, and for most homes that will work out to be $7,500 or more. Can homeowners recoup this investment in added value to their home?
Home Roof Replacement Value
When figuring out the value a new roof will add to your home, there are several factors to think of. A new roof that addresses issues such as leaks, damage, or mold will make an obvious difference in the value of your home. Water damage or structural issues significantly lower the value and addressing those issues will help avoid more expensive repairs later. If your roof is showing signs of age or damage, such as missing or dented shingles, torn flashing, sagging, water stains on ceilings or walls, mold, or daylight showing through into the attic, replacing the roof is a sound investment.
Will a New Roof Add Value if I am Selling My Home?
Replacing the roof before listing your home is a choice that every homeowner will need to make with their agent. If the roof is in obvious need of replacement, doing so before listing may help the home sell faster. Any issues that will come up during inspection will impact the price you will get for your home and could even cost you the sale. However, if there is no obvious reason for replacement, having a brand-new roof will usually only add 60-70% of the cost of the new roof to the listing price. While a new roof can be enticing to home buyers who will appreciate not having to replace the roof within a few years, buyers also expect that the roof will be functional no matter how new or old it is.
Increasing Energy Efficiency with a New Roof
Another way home roof replacement increases value is through energy efficiency. A new roof will make your home more efficient, which will lower energy bills. Many homeowners find that a new roof makes their cooling system much more efficient in the warmer months and saves heating costs over the winter.
Whether looking at long-term or short-term value, replacing a roof that is at the end of its life is a smart investment in your home. Avoiding costly repairs, increasing energy efficiency, and making your home more attractive to buyers are all results that make the investment of a new roof well worth it. Contact us today to learn more about our new roof installation.