DIY Home Improvements Can be Risky Business
If home improvement shows, social media posts, and YouTube tutorials can be believed, any home improvements can be done on your own. Many homeowners may try to avoid home improvement contractors at the start of their projects and begin on their own, figuring that if their DIY attempt goes south, they can always bring in the professionals later. But DIY home improvements can be risky, and a DIY attempt can end up costing you much more in the long run.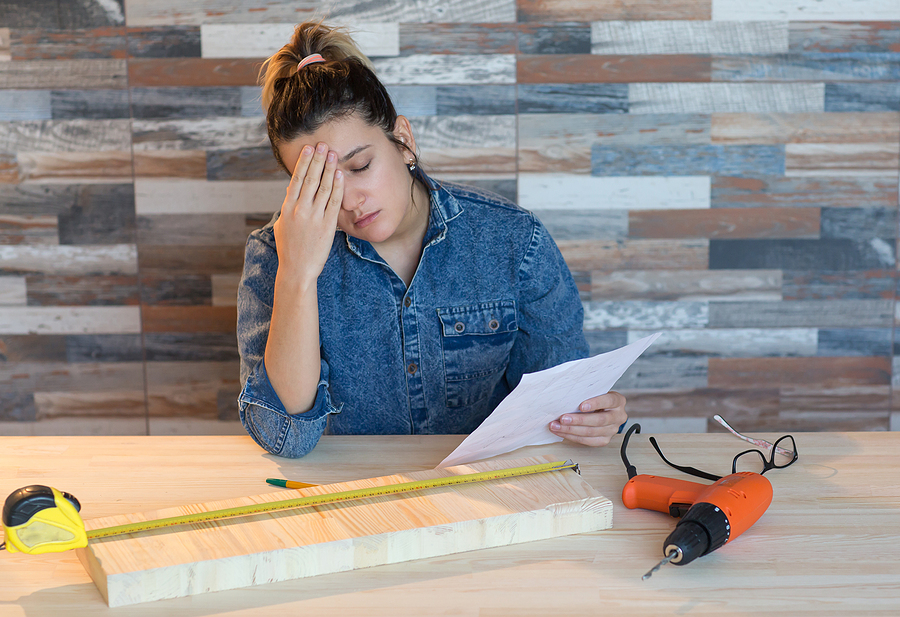 Home Improvement Contractors Can Manage Your Project
Home improvements are so much more work than most people initially think. Dedicating all your time and energy to a home improvement project isn't possible for most homeowners, but this is what your contractor does. They understand the multiple stages of your project and can manage and organize the demolition, supply deliveries, and construction to proceed in the right order with the least amount of disruption to you. When there is a project with any degree of complexity or multiple stages, it is always smart to leave the project management to the professionals.
Home Improvements Done Right the First Time
Home improvement contractors are professionals. You may know your way around basic tools and concepts, but home improvements can get complicated very quickly. You may find yourself running to the store for tools and materials you didn't expect to need and will likely not use again. And often, when homeowners attempt to DIY a project themselves, they run into issues that ultimately need a professional to sort out. When you use a home improvement contractor, they have the necessary tools, skills, and experience to get your project done right the first time. If they need a specialist, they have the relationships to pull in a plumber or electrician at the right time. When your project is done, it is truly done, and it will look finished and professional, not the workmanship of an amateur who ran out of steam.
Hiring a Contractor Can Save You Time and Money
Attempting to save money by DIYing a project instead of calling home improvement contractors can actually end up costing you more. You don't have the necessary experience and tools you need, and you don't have relationships with suppliers or a wholesale account to get what you need at the best price. Your contractor has the best tools and the right relationships to have everything necessary for your job right from the start. While your time may be free as opposed to a hired professional, a professional can get the job done much more quickly and efficiently and can handle any issues that may arise, saving you from costly mistakes and many wasted hours.
When you are ready for home improvements, it may be tempting to consider saving a few dollars by attempting it on your own, but in most cases, it won't end as well as you hope. You can uncover problems, create problems, and often will end up spending more time and money before needing to hire a professional to fix what you started. Home improvement contractors know how to manage your home improvement project from start to finish and can accomplish your home improvement goals with your vision in mind. If you've been considering some home improvements, now is a great time to get started. Contact All-Nu Construction for an estimate today!