Comparing the Longevity of Residential Roofing Materials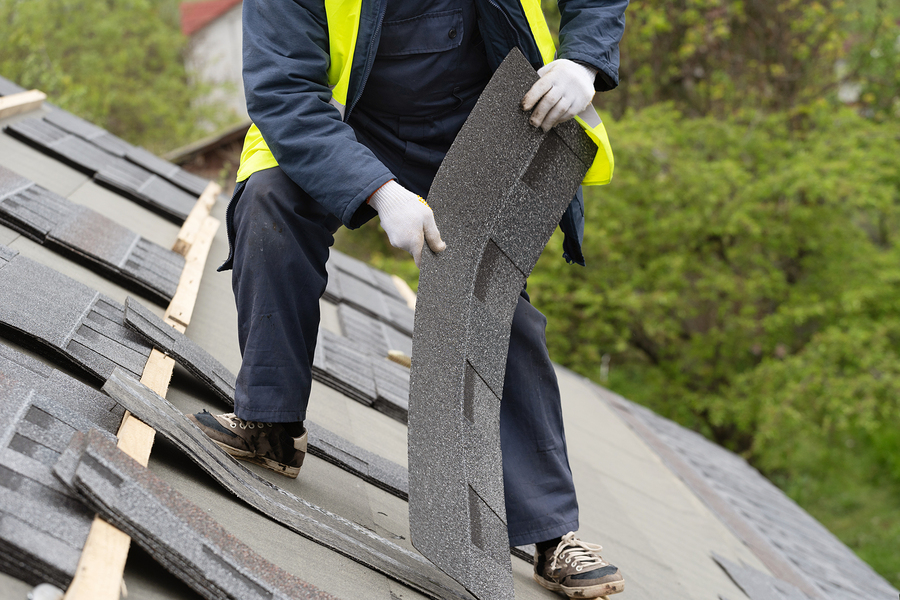 A residential roof keeps out rain, sleet, and snow. Your roof is something commonly taken for granted. It's easy to simply enjoy the protection from the elements and warmth it provides. But a roof will be all you can think about if something goes wrong with it. Fast leaks will leave puddles all around, while slow leaks can create warped wood, mold, and mildew. Even without water, a faulty roof can greatly increase your utility bills and promote sun damage and cracking that leads to additional problems down the road. 
That's why longevity in residential roofing materials matters — you don't want to think about your roof all the time. You simply want to enjoy a solid surface protecting your home. Choose the right material for your area, and a quality roofing contractor, and you'll have peace of mind for many years.
Asphalt Roll Roofing
These are your simple and basic residential roofing materials. If you need a roof NOW, this is a fantastic choice, especially for a flatter installation (this is not a good choice for a roof with multiple peaks and gables). An asphalt rolled roof is affordable and simple to install and will keep your house leak-proof for thousands of dollars instead of tens of thousands. The downside of asphalt rolls is definitely longevity, as this installation typically lasts only 5 to 10 years. When considering long-term homeownership, this may not be the best choice for you.
Built-up Roofing (BUR)
The next step in lifespan after rolled asphalt is a composite roof called built-up roofing or BUR. This roofing is made from layers of roofing felt, fiberglass or other waterproof materials and hot tar. Typically lasting 20-30 years, this material still is on the affordable side for roofing costs. Once again, recommended for a flatter roof, and a large downside of this material is the mess. 
Asphalt Composite Shingles
Composite shingles are probably today's most common roofing material. Lightweight shingles will last around 20 years, while heavier weight shingles may last as long as 40 years. You will see a price increase when purchasing the heavier and longer-lasting materials. A benefit of these shingles is the ability to install them easily on slopes and slants, bending the product slightly as needed without dripping tar. The initial cost for a 2000 square foot home will start at $10,000 and go up, but early replacement is rare with proper maintenance including cleaning and moss removal.
Clay and Concrete
Shaped and fired shingles are a popular choice in many southern-style homes, complementing a Mediterranean or Spanish-style look. These durable materials often last 40-50 years and are straightforward to install. Unfortunately, you will pay for that beauty as these materials are highly expensive compared to asphalt roofing. If this is the look you desire, you can save some cost by choosing cement over clay for materials. If going for luxury, consider slate as another, similar alternative with a high-end look. Although beautiful, these tile roofs aren't ideal for all regions, so talk with a quality roofing contractor for advice.
Wood Shake and Shingles
Wooden shingles have been around for ages, and they just keep getting better. Easy to install, elegant, and generally durable to the elements, wood shake frequently lasts 30+ years. As with all things wood, there is an added cost over many synthetic or shorter-lived materials, but wood will generally fall between medium-duty asphalt composite and clay shingles in pricing. Wood shingles can easily protect slanted roofs but need maintenance to manage long-term weatherproofing.
Choose the residential roofing materials that fit your design and your budget. Remember to include both short and long-term roofing costs into your decision, as well as maintenance and installation. Let's talk about your roof! Contact us today to discuss the many options you have for a new roof.