Benefits of Hiring a Professional to Renovate Your Bathroom
TV shows, social media, and the internet can convince many homeowners that any home improvement project can be a DIY project if you are willing to put in the time. When you see the perfectly polished videos from successful DIYers, it's easy to think you can handle any project with little to no experience. Unfortunately, that's not always true. And with a bathroom renovation, a DIY attempt can land you in major home improvement trouble.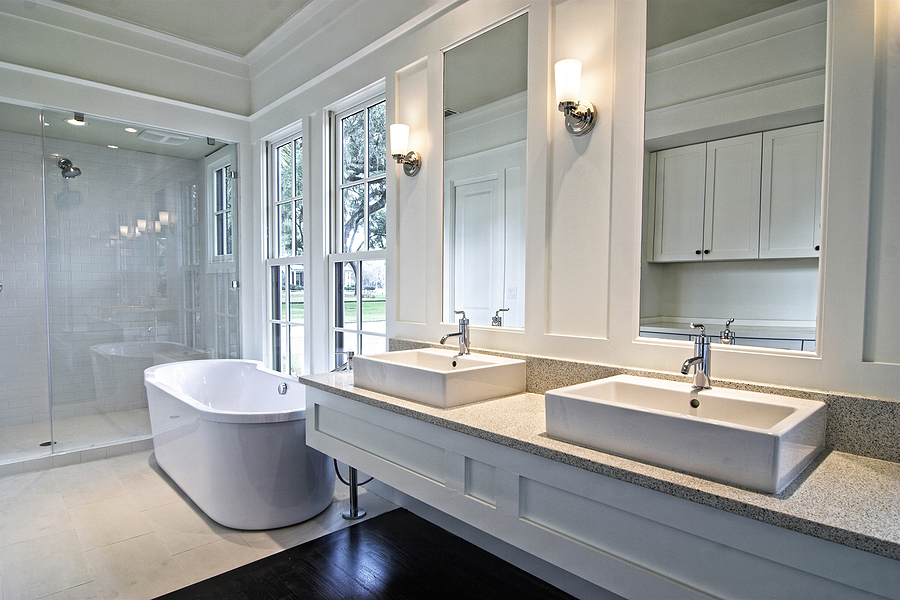 Old Bathrooms Can Be Hiding Problems
You may want to renovate your bathroom for cosmetic issues, but when you start digging, bathrooms can be hiding a plethora of problems. Water damage, mold, mildew, plumbing issues, and more can all be lurking beneath the surface. If you are remodeling a bathroom because it is outdated, there is a chance that there are problems hiding in the walls. If you hire a professional, they will know which problems to anticipate and will be able to remedy them as they arise. Once problems are uncovered, they need to be fixed correctly, and a professional has the experience to know what to do.
A Professional Has the Right Experience for Your Bathroom Renovation
The temptation to believe that you can save money on labor by taking on a bathroom renovation on your own is strong, but in reality, you will need a considerable amount of skill and knowledge in many different trades. Bathroom renovations require considerable knowledge and skill in plumbing, electrical, and more. When you hire a contractor, they know exactly what goes into a bathroom renovation, and they have the right experience and tools to take that on.
A Professional is Efficient
Bathroom renovations take a lot of time. Contractors can often do a bathroom fairly efficiently because they have a team of professionals working together for a quick turnover. What a contractor can do in a week could take a DIY homeowner a month. If you are trying to renovate while working full time, it may take you two months for every week it will take the professionals. During the work, your bathroom will be out of commission. Bathrooms are one of the most disruptive house renovations, so it will always benefit you and your family to get things done as quickly as possible.
Bathrooms aren't the Place for DIY Home Improvement
Unless you are a home improvement contractor and your DIY bathroom renovation is more of a side project, you, as an amateur, will likely face something you will not know how to handle during the project. This is not the room to "wing it" and teach yourself a new skill. When there is water involved, you need to do it once and do it right. Clean work is key. The best, and usually the only, way to get a quality bathroom renovation is to let the professionals handle it.
Attempting to finish your bathroom renovation yourself could end up costing you more in the long run than just hiring a professional from the start. You might find problems behind the walls you didn't know existed, much less how to fix them. If you end up making mistakes, there could be added expenses to have them fixed by someone who knows what they're doing. Unless you have a lot of experience with plumbing, electrical, and handling common issues found in updating old bathrooms, hiring a professional will save you time, money, and a lot of stress. If you've been thinking about updating your old bathroom, now is a great time to check it off your list. Contact All Nu Construction to learn more about how we can help you create a stunning, functional, modern bathroom for your family and guests.