Your Guide to Choosing the Right Cabinets for Your Kitchen Renovation
The cabinets in your kitchen make a strong statement about your kitchen as a whole. The cabinet design and layout will make the most of your kitchen's size and floor plan. Because your cabinets are the most visible part of your kitchen, the choices you make now are an important part of your kitchen renovation.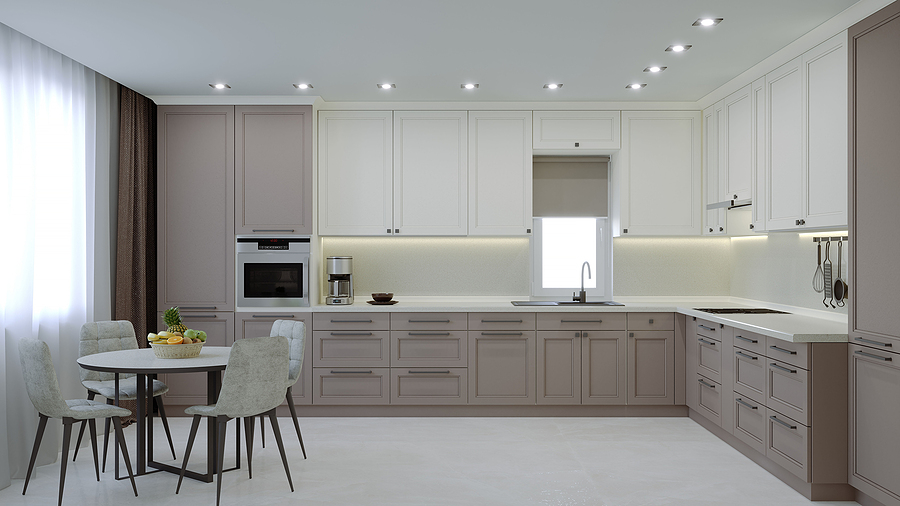 Kitchen Cabinet Trends for Your House Renovation
One of the biggest trends in kitchen design right now is floor to ceiling cabinets. Rather than wasted space up above, the high-up cabinet space can be used to store infrequently used specialty serving dishes and cookware while still maintaining clean lines and an organized look. With full length cabinets, you will have space to store everything you need.
European style frameless cabinets are also gaining in popularity. These offer more storage than traditional rail-style cabinets and offer a fresh look.
Luxury cabinets aren't necessary for applying high-quality features. Semi-custom cabinets offer many add-ons that can add function to your kitchen, including pull out pantries, spice organizers, pull out drawers, and lazy Susans. Your home improvement contractor can help you look through the options to find the best ways to maximize all the space in your kitchen.
Finally, soft close doors and drawers are always a good choice. Touchless cabinets are still considered a luxury add-on, but are also gaining in popularity, especially for garbage and recycling storage.
Moving from Doors to Drawers in Your Kitchen Renovation
When it comes to the base cabinets, many homeowners are moving away from doors and replacing them with drawers. Drawers make lower storage much more accessible and easier to organize. Rather than digging through layers, the contents are all neatly organized. While many lower cabinets can waste space, using drawers makes full use of the space and can be configured in a variety of ways.
Materials for Your Cabinets
When you are in the midst of your home renovation, saving money may feel important, but investing in quality materials is going to be worth it. Plywood is preferred and is excellent for resale value later on. They are durable and long-lasting and provide an excellent base material.
Style for Your Home Remodel
Your kitchen should reflect the style of your home, and what you do with your cabinets will play a big role in determining the style. The glazed look is beginning to phase out with a more natural look moving back in, but stained and lacquered cabinets provide a sleek look that is very functional. While black, gray, white, and natural wood are always popular, many homeowners are using their cabinets to provide a pop of color in their kitchen.
Don't Forget the Hardware
The hardware you choose – or choose not to use – is an important part of your cabinet selection. The details you choose can make a statement and add to the overall style. If you like a clean and streamlined look, many homeowners doing a kitchen renovation opt for no hardware at all, using recessed pulls instead.
Your home improvement contractor is your best resource during your kitchen renovation project. Throughout your home remodel, you will need to make many decisions, and it can quickly become overwhelming. Do your research to find what styles of kitchens you are drawn to, and let your contractor help you find the right finishes, functional details, and final touches to give you the kitchen you'll love for a long time. To learn more about how we can help you create a stunning kitchen, contact All-Nu Construction today.