Your Guide to Choosing a Good Roof Contractor
Choosing a good roof contractor can be overwhelming if you've never hired one before. You may ask for recommendations in a local group and get a long list. How can you decide who will be best? When choosing a roof contractor, there are several things to look for that will separate the good contractors from those you should steer clear of.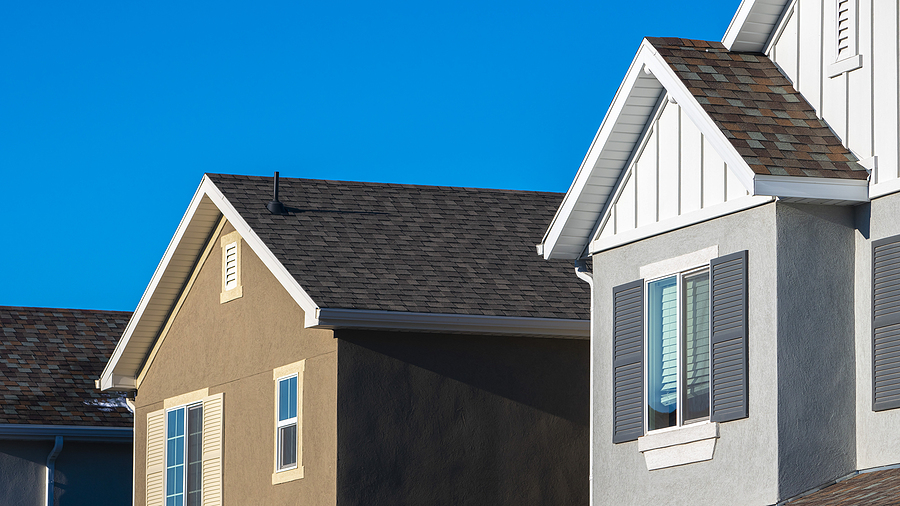 Choose a Local Roof Contractor
It's always a good idea to choose a local roof contractor with an established business and solid reputation in your community. Local contractors know how valuable word-of-mouth advertising is and they are dedicated to protecting their reputation in your community. If you need to use your warranty, you want the roof contractor you use to still be operating in your area. In addition, local roof contractors are more likely to provide high quality service and will do a job that reflects this.
The Right Documentation
Your roof contractor needs to have liability insurance, worker's comp insurance, and licensing. Any roofer who is unwilling to provide you with the documentation of their insurance and licensing is an immediate red flag. As the homeowner, you need to protect yourself. The right roof contractor will have no issue providing you with this information.
Go with a Trusted Recommendation
If a roofer knocks on your door to let you know that they were "in the neighborhood" and "noticed some damage" from a recent storm, be wary. If you do suspect your roof has storm damage, call your insurance agent to ask for a recommendation or inspection. The majority of roofers who are canvassing your neighborhood are trying to get you to sign an intent letter, and this is never necessary. If your neighbor has recently had their roof replaced and had a great experience, it's worth calling them to get some feedback, but being approached by a roofer doesn't always put you in a good spot.
Don't Be Swayed by Low Prices
It's recommended you get several estimates from different local companies. Each estimate should involve a thorough inspection of your current roof, incorporate all the factors that will go into the roof replacement job, and put everything in writing. A roof is a significant investment, and you may be thrilled to see an estimate that is much lower than you received from others. But be wary and don't choose a roofer based on price alone. In the long run, you will get what you pay for. These bids may not include essential services such as disposal of your old roof, and this cost will be added later. It could mean they are under insured, and it most likely means that they are not employing a crew of qualified staff. Getting several estimates is a great idea and can help you avoid inflated prices, but comparing several estimates and seeing what several different roofers tell you about the job is the best way to find the right one.
Communication is Important
If you can't get in touch with your roof contractor, don't get your answers to your questions, or feel dismissed by your roof contractor in any way, they aren't the right choice for your new roof installation. You are hiring someone you need to feel comfortable working with. If you don't feel like you can communicate well with them, you won't be satisfied with your experience. Choose a roof contractor who returns calls in a timely manner, listens to your concerns, and explains things to you in a way that makes things clear.
When you haven't replaced a roof before, choosing the right roofing contractor can be overwhelming. Talking to people in your community can give you some good leads, but ultimately you'll want to choose a roof contractor who you trust. Replacing your roof is one of the biggest investments you'll make, and since roofs last so long, it's common for most people to be inexperienced with many details that go into replacing a roof. We're here to help. Contact All-Nu Construction for an estimate on a new roof for your home. We have the experience, community reputation, and credentials to get the job done right.