What's Trending in Bathroom Design and Renovations?
No doubt your home has become the center of your universe over the past year. Spending more time at home has many people looking to update their spaces. Choosing to update, upgrade, or renovate your bathroom will make it more stylish, as well as more functional and efficient.
While deciding to remodel your bathroom may be an easy decision, it's usually a little tougher to determine what it will look like in the end. Bathroom renovations are big investments, so it makes sense to make sure it is stylish, as well as functional. To get you started, let's take a look at the current trends in bathroom designs.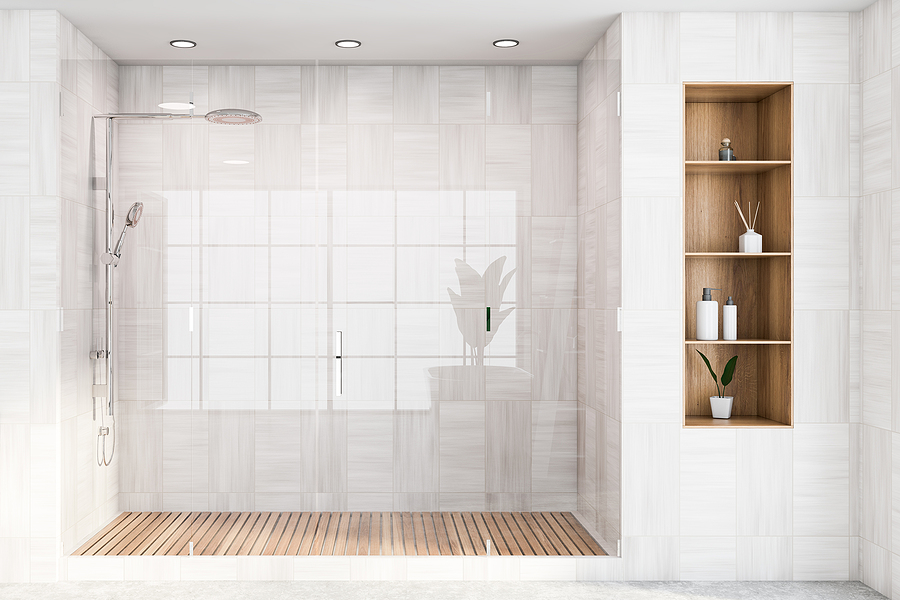 Upgraded Vanities
Vanities used to be just a place to put your toothbrush, but now they are becoming an all-out design statement. A big trend is vanities that look like a piece of furniture with lines that mimic high-end cabinets or antiques. The best bathroom designs also incorporate detailed edges and tiled backsplashes.
Vanities with double-sinks are also making a comeback. However, instead of having the sinks side by side, designers are installing them in a vanity that resembles a kitchen island that includes more storage space.
Splash into New Sink Options
Sinks are having a big moment in bathroom design. Simple basins are getting a makeover. Bathroom sinks now come in a wide variety of shapes, sizes, and colors. They also come in various materials, too. You can choose from porcelain, metal, stone, or cement.
Smaller bathrooms may benefit from a floating sink. These are mounted directly to the wall without a vanity. Opening up space under the sink can make a small bathroom feel bigger.
Open Showers
Improving your shower is a great way to update your bathroom. Currently open, doorless showers are making it onto the list of best bathroom design trends. This makes the shower in your home feel high-end, like a hotel or spa. Some even include a built-in bench and ambient lighting.
Back to Basic Colors
A fresh coat of paint can do a lot to update your bathroom spaces. This year basic colors are the way to go. Nude colors, beiges, and tans, are having their moment to shine in everything from paint and tile to ceramic and wood.
Of course, neutral and light-colored tones are timeless looks you can never go wrong with. Grey, white, and light wood will carry your bathroom design through for many years to come.
Matte White Fittings
Gold or silver tones used to be the only choice for bathroom fittings, but now there is a new tone in town. Matte white is a trendy option for faucets and other bathroom fittings. White tends to work well in simple, contemporary bathrooms as it lends towards a minimalist look.
Choosing to upgrade is a smart choice. Completing even a minor bathroom remodel gives you a 102% return at resale, according to HGTV.com. Renovations following the current best bathroom design trends can increase your resale value even more.
Even the best bathroom designs need amazing remodelers to make them happen. All-Nu Construction is ready to start building the bathroom of your dreams. We are fully bonded, licensed, and insured and strive to complete every job on time and within our provided estimate. Whether it's a partial update or a full remodel, our experts will work with you to create the best bathroom for your home. Contact us today to get started.