What Kind of Roofing Material is Best for Your Home?
Choosing a new roof for your home is a big decision. It's also something many homeowners in Toledo OH have to do at one point or another. The fact is, re-roofing is a dreaded process – but it doesn't have to be. Today's market offers a wider variety of roofing materials than ever before. Whether it be metal, plastic polymer, slate or clay, there is a material out there that's perfect for your home and you needn't look hard to find it.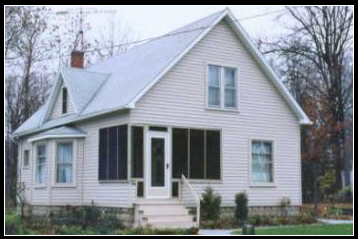 Metal
Most metal roofing is composed primarily of aluminum, steel, zinc alloy or copper. You can purchase it by the sheet or in a shingled form. Metal roofs have many benefits, including:
Longevity. Metal roofs can last anywhere from 45 to 80 years, depending on the material.
Durability. Roofs composed of metal go from reasonably to extremely durable. All have good resistance to both wind and fire.
Environmental friendliness. Metal roofing is often made of reused materials, and can be recycled when replaced.
Plastic Polymer
Created from a long list of synthetic plastic materials, polymer roofing has a multitude of benefits, which include:
Longevity. Plastic roofs can remain intact for over 90 years. This is a huge improvement compared to asphalt roofing, which lasts around 20 years.
Maintenance. If you choose to invest in plastic polymer roofing, you won't be calling a maintenance company for a long time. Synthesized materials require almost no care after they've been installed.
Environmental friendliness. Nearly all roofing companies that offer plastic roofing recycle and reuse their materials.
Slate
Slate roofing material is made from the natural slate rock. It is perhaps the oldest mode of roofing known today, and has a variety of advantages, including:
Longevity. If constructed properly, expect your slate roof to last well over a century. Slate roofs built in Shakespearian times still remain today.
Durability. Slate is impervious to flame, and absorbs no water. Toledo OH is known for its vicious winters, but would you look at that – slate is resistant to the beatings of snow and rain and anything in-between.
Environmental Friendliness. Because most slate roofs last upwards of 100 years, there is no need for wasteful replacements. Not only that, but it can be and is often recycled.
Clay Tile
Clay tile roofing is made from extracted natural clay, which is shaped and heated in a kiln. It is beneficial in a multitude of ways:
Longevity. It isn't uncommon for clay tile roofs to last 75 years or longer. It requires minimal maintenance but can get brittle.
Durability. Clay tile roofing is not susceptible to rot or mold, and it maintains its aesthetics through wind, rain, and snow. It is also fire resistant.
Environmental friendliness. Because clay is derived from the Earth and is easily reusable, clay tile roofs are one of the most eco-friendly options when it comes to roofing.
Re-roofing should be a process that excites you, not one that makes you shake your head and groan. The promise of a sturdier, securer roof is something most people cannot pass up, and you shouldn't either. There is definitely a roofing material out there perfect for your home. Choose wisely!
Call All-Nu Construction today and start the process of remodeling, renovating and improving your home.
Find us online at www.all-nuconstruction.com/, visit us in Toledo, OH at 5465 Enterprise Boulevard or call us at (419) 242-5568