Tips for Getting a Great Price on a New Roof
Installing a new roof can be expensive. Many homeowners want to look into how they can save money when the time comes, which is important, but roofing is one of the home improvement projects that you should always view as an investment. It's worth paying for quality materials and craftsmanship. The average cost of a new roof is usually between $5,000 and $10,000, although this cost varies widely depending on your location, the materials used, any damage to your current roof, and the size of your home. Because of all the variables, it can be difficult to determine whether or not you are getting a good deal, or whether you are paying too much. Although asking local friends and family with similarly sized homes for their experience is a good start, there are other ways to make sure you are getting the best price.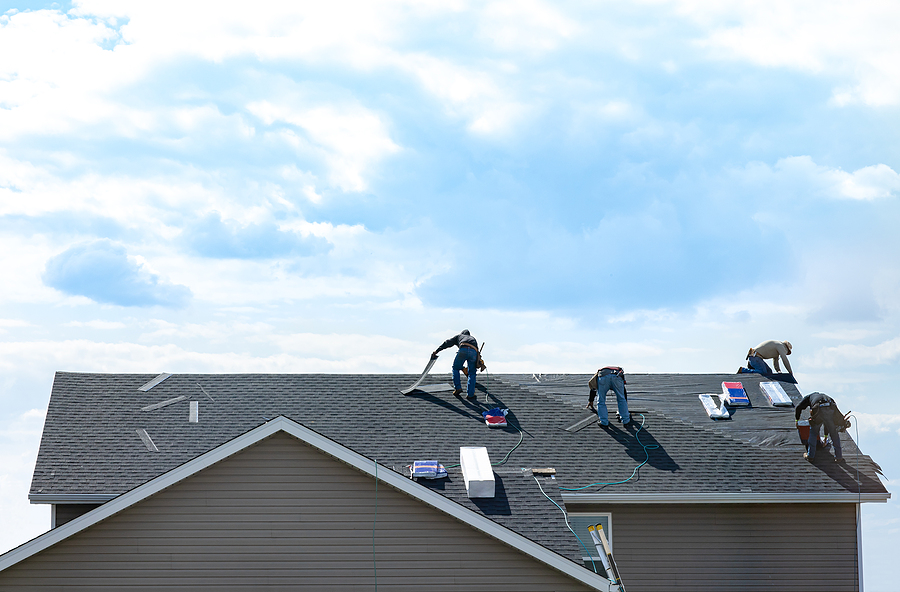 Before You Schedule Your New Roof Installation, Get an Inspection
The best way to start determining what may be necessary for a new roof is to get an inspection by a roof inspector. An independent roof inspector will cost around $200, but since this inspector will be unbiased, you can trust their report. A roof inspector can let you know whether you simply need a replacement due to age, if you have underlying damage that will need to be addressed, or if your roof simply needs repaired. This inspection can help you find an honest roofer as well, since you will know if any are attempting to inflate their prices based on work you don't need.
Check for a Warranty or Insurance Eligibility
If you've previously replaced the roof, you will have your warranty paperwork to determine if your roof may be covered by the warranty. If you recently purchased your home, the roof may still be under warranty from the previous owners. Try to find any paperwork from the previous roof replacement to determine whether or not your home is eligible. You may also be eligible for insurance to cover part of the cost of your new roof. If the roof inspector uncovers damage from a storm, you may be able to have your homeowner's insurance assist you in covering the cost.
Get Multiple Quotes for Your New Roof
After getting initial recommendations and checking out your local roof contractor's licensing and insurance credentials, you should compile a short list of about 3-5 roofers. Get complete estimates from these roofers in order to compare prices, as well as the approaches the various roofers suggest for your project. Be wary of any outliers. If a quote is significantly lower or higher than the others, it's important to look closely at the quote – and the roofer who provided it – to find out why.
Asphalt Shingles are a Good Way to Save Money
Don't feel pressured into using the most expensive roofing materials, even if they were previously used on your home. Talk to your local roof contractor about the best material options for your home and where you live. Asphalt shingles are a great choice, since they are both durable and economical and they stand up well to a variety of climates.
Plan for Your New Roof
Most homeowners do not have the cash sitting around for a new roof, and if you put off a roof replacement, you may find yourself paying more due to additional damage. If you identify the need for a roof replacement in advance, you can begin to plan for the project. Most roofing companies offer payment via a credit card, or some sort of financing either through their company or a third party, but this may not always be the smartest financial move. The best plan is to prepare and save so you have the cash on hand, but if this isn't possible, looking into home equity loans or government backed home loans can save you a significant amount of money on interest.
While paying too much is never a smart move, it's important to consider your new roof as an investment. You can get a great price and still have a quality roof. Doing your research and planning ahead can ensure that you are ready and prepared for your new roof installation. If you've been planning for a new roof, or you have questions about getting one installed, contact All Nu Construction today.