Tips for a Smooth and Successful Kitchen Home Improvement Project
The kitchen is the heart of your home, which is why it should come as no surprise that renovating it can provide you with the biggest potential return on investment (ROI) out of all home improvement projects. However, that's only if everything goes to plan. Renovating a kitchen can be a bit stressful — and there are things that can go wrong. With that in mind, the following are a few tips to help ensure that your kitchen renovation project goes as smoothly as possible.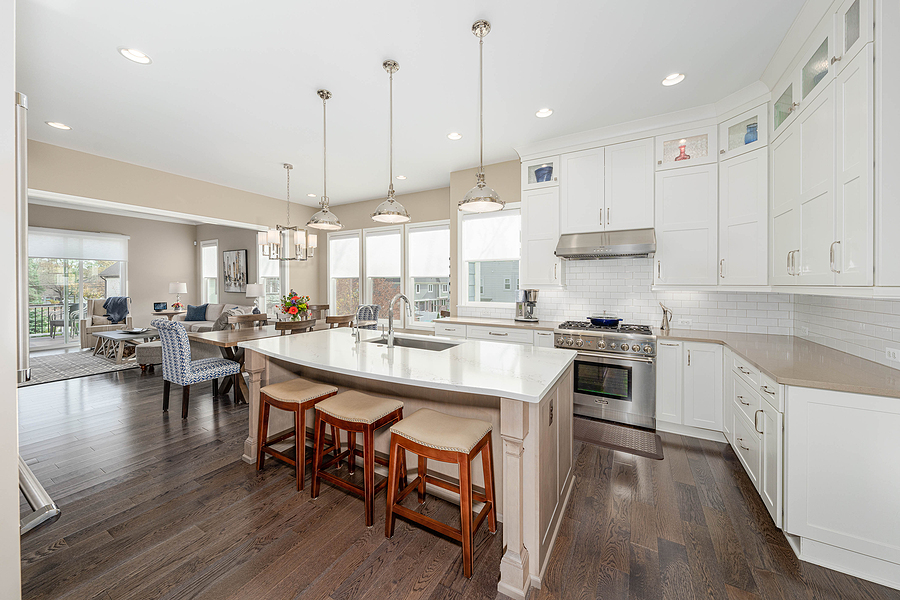 1. Establish Your Budget
Before you begin any project, it's crucial to have a clear idea of how much money you're willing to spend. That way, when it comes time to start making purchasing decisions, you won't be tempted to go above and beyond your budget. Be sure to list all of your renovation wants and needs and prioritize them within your budget.
In addition to budgeting for the actual materials and labor costs of your kitchen renovation, don't forget to budget for eating out. You won't be able to use your kitchen to cook for the duration of the renovation work, which means you might be ordering delivery or take-out quite a bit.
2. Plan Everything Ahead of Time
Try to plan everything out to the smallest detail. Don't wait until the day of to change your mind about a material. Remember, everything needs to be ordered ahead of time to make sure it reaches your home on the scheduled renovation dates. If you make changes to your plans or you're winging it as you go, your project is going to get delayed, which is going to cost you more money.
3. Plan For Emergency Contingencies
It doesn't matter how carefully you budget your project and plan everything out, there's always a chance that something can go wrong. For example, maybe one of the materials you ordered was damaged and has to be re-ordered. Or while doing work in the kitchen, the contractor finds that there's an issue with your plumbing that needs to be addressed before the renovation can move forward.
These things can happen, which is why you should plan for an emergency contingency fund. That way, if something does go wrong, you'll be able to address the issue without having to panic about how you're going to pay for it.
4. Hire the Right Professionals
First of all, if you're trying to save money, don't do the project yourself. Unless you're doing a very minor upgrade, it's a good idea to consider hiring a professional contractor. Attempting to do your kitchen renovation yourself can be disastrous if you don't know what you're doing.
First of all, it's going to take you much longer to complete your project. Secondly, it may cost you more to buy the necessary materials. Professional contractors have networks in place with connections that can get them deals and discounts on their materials. Third, if you're not properly trained, you're more likely to hurt yourself or damage your home or the new materials. Finally, if you don't do the job right, you'll end up with shoddy work that will only cost you more money to repair later on.
5. Prepare Your Home
Clear out your kitchen completely. This means taking out all the furniture, appliances, food, and anything else that's in there. If you're not working on your floor, then cover it up with a plastic sheet to protect it from dust and debris. It's also a good idea to cover your other furniture in the adjacent rooms with plastic sheets as well.
Additionally, consider where workers will come and go in your home. You may want to remove any valuable items from these areas and lay down plastic sheets to protect your floors in these areas as well.
By following these tips, you can ensure that your kitchen renovation project goes as smoothly as possible. For information about our kitchen renovation services or to request a free estimate, contact us at All-Nu Construction today.