The Good, Bad, and Ugly of Hardwood Flooring
Hardwood floors can add beauty and sophistication to any home. Along with aesthetics, wood floors are generally easier to match with a variety of design styles. Furthermore, wood flooring is available in a variety of types and colors, and it can always be sanded down and re-stained to suit your preferences in the future.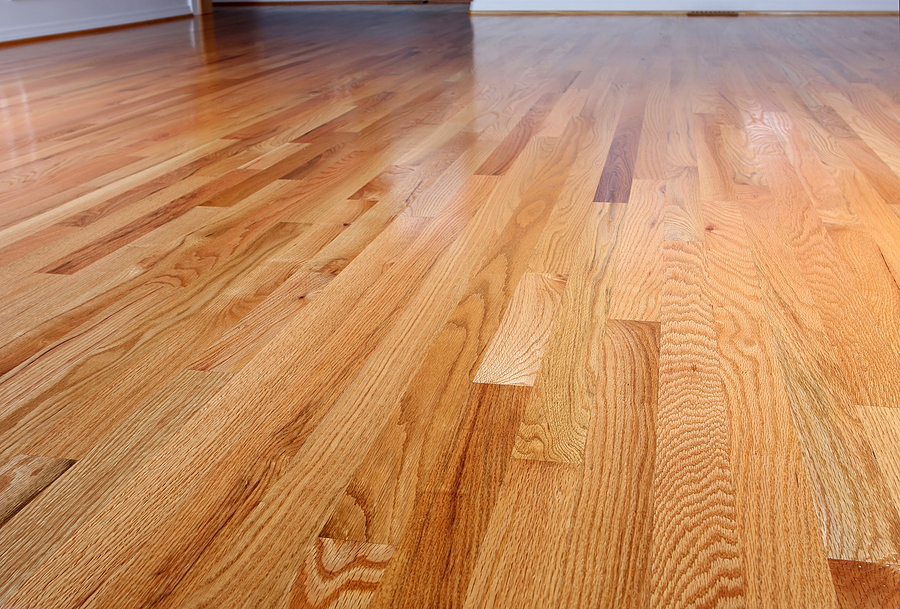 But before you start figuring out how to install hardwood floors in every room of your home you can look at your options. You might want hardwood flooring, but it may be best to choose something else depending on what you are willing to do in terms of maintenance. Let's look at the pros and cons of hardwood flooring to help you decide if it is right for your project.
The Pros of Hardwood Flooring
Easy to clean and maintain
High ROI
Many styles available
Hardwood floors are long-lasting and have proven their worth. According to a National Association of Home Builders report on the life expectancy of household components, a good wood floor can last a lifetime. In comparison, carpet should be replaced every 8–10 years. Additionally, a soiled or stained carpet will almost always need to be replaced, whereas wood floors can be refinished if desired. To keep your wood floors looking nice, all you need is regular cleaning with a vacuum or dust-mop.
For many potential home buyers, hardwood floors are at the top of their "must have" list. And they are willing to pay top dollar for it. If you replace your carpet with wood flooring, you may be able to increase the value of your home and make it easier to sell when the time comes.
Hardwood flooring complements a wide range of decorating styles, from traditional to contemporary. It comes in a variety of woods, including oak, cherry, and walnut, and can be sanded and stained to your preference. Moreover, it is easy to change the look of your hardwood floors as your style evolves. ​
The Cons of Wood Flooring
Cost
Needs refinishing for wear & tear
Occasionally noisy
Wood flooring is a home upgrade that does not run cheap. The price is determined by the type of wood used and the size of your spaces. Unfinished oak planks can cost $3 per square foot, while more unique types of wood can cost more than $12 per square foot. In addition, the flooring must be installed over sub-flooring, which is a more difficult task for most homeowners to tackle on their own.
Hardwood floors are susceptible to scuffs and scratches. They can also be damaged by moisture from spills. This means your floor will need to be occasionally refinished to maintain its luster and protective coating. It can cost between $1.25 to more than $4 a square foot to have your wood floors professionally refinished.
Wood floors just don't have the sound barrier that carpeting creates. As a result, hardwood can be quite noisy when it is walked across. You can often hear every step. However, the noise can be softened with a few area rugs.
Installing Hardwood Floors
Hiring a professional to install your floors may cost you more for your hardwood floor, but it will be worth it. Not only will it cut down on frustration and installation time, but a professional will have the right tools and knowledge to ensure the installation will be done correctly. Professional floor installers will know exactly what to do to avoid common problems, like a buckling floor.
The professionals at All-Nu will take your budget, style, and expectations into consideration to guide you to the right flooring options for your home. We will tackle as little or as much of the project as you want us to. Contact All-Nu today for a free estimate on your new flooring project.