The Best Small Kitchen Remodeling Ideas
Kitchen remodels tend to have the highest return on investment (ROI) than any other room in the house. Investing in kitchen renovations can not only improve the function and visual appeal of your kitchen space, but it can also add value to your property.
The good news is, you don't necessarily have to invest tens of thousands of dollars into a whole kitchen remodel to see a return. Small-scale kitchen remodels are just as effective and can be done on a much smaller budget. With that in mind, the following are a few small kitchen remodeling ideas to inspire you.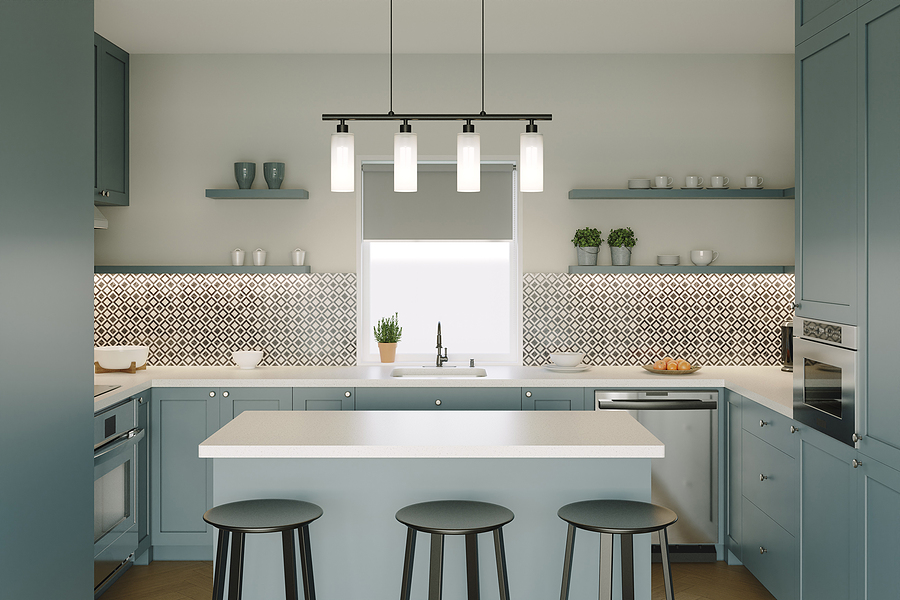 1. Install Better Lighting
The main priority of a kitchen should be its function. To use your kitchen effectively, you need to have proper lighting. Poor lighting can make it difficult to see what you're doing when you're cooking or cleaning, and make the kitchen space feel small and cramped. Consider installing more overhead, under-cabinet, and task-specific lighting to improve your kitchen's function.
2. Replace the Floor With Large Tiles
The kitchen floor is an important aspect in kitchen renovation projects. Not only does it have a huge impact on the overall visual design of your kitchen, but it has to be functional — meaning, it needs to be easy to clean, resistant to heat and water damage, and slip-resistant.
When going with tile flooring, opt for large tiles, such as 12×12 inches or larger, to get the most bang for your buck. These create fewer grout lines (making them easier to clean) and make the floor look more spacious, making them particularly effective in small to mid-sized spaces.
3. Change the Color Scheme
One of the easiest ways to update and transform your kitchen design is to change your color scheme. In fact, it's as simple as using a few cans of paint! Freshly painted walls and cabinetry will make your kitchen look like you invested in a full kitchen remodel.
It's not necessary to keep colors neutral, so don't be afraid of using some pops of bold colors. For example, a bright, vibrant color could be used as an accent wall and paired with more neutral colors for a modern, chic look.
4. Add a Roll-Out Pantry
A roll-out pantry can be an incredibly useful addition if you're working with a smaller space. A roll-out pantry is a narrow cabinet that's attached to two shelves and can be pulled out like a drawer. This allows you to store all of your cooking ingredients in one compact space that can easily be accessed. Smart storage solutions like this can help keep counter clutter to a minimum, and that in itself will make your kitchen look and feel more spacious.
5. Install Floating Shelves
Consider installing floating shelves for a modern, minimalist kitchen design. Floating shelves are typically mounted on the wall and don't take up much space, so they're ideal for kitchens with limited floor space.
Not only is this an excellent way to add storage space to your kitchen, but it also allows you to display your favorite kitchenware as a way to add a visual, but useful, interest to your interior design. For example, you could use the shelves to store spices and small appliances, or display decorative dinnerware and glassware.
A kitchen home improvement project doesn't have to be expensive. Even small changes can have a huge impact on the function and aesthetic of your space. If you've been thinking about renovating your kitchen, now is a great time to get it done. To learn more about our residential renovation services in Toledo, OH, contact All-Nu Construction today.