4 Reasons Why It's Important to Restore Your Home's Siding
There are numerous reasons to restore your home's vinyl and wood siding- aside from making your home look brand new. The remodeling will save you money while helping you gain access to extra cash. While some view the replacement as a cost, those who understand the full range of benefits consider it an investment. Read below to discover the various ways that a new look is beneficial.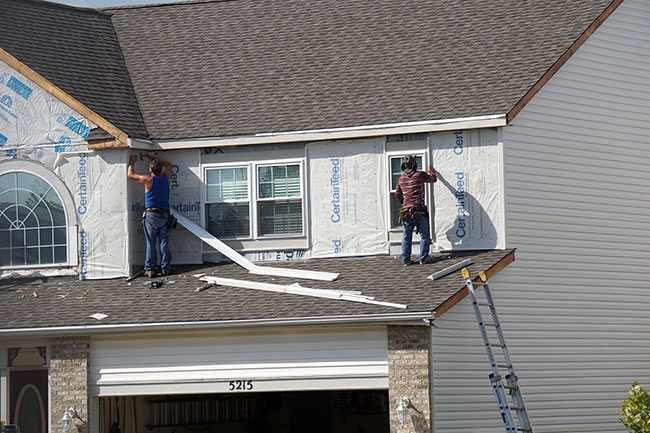 Increase Curb Appeal
Improving your home's market value will help you to attract potential buyers and keep you from scaring them off. Many buyers make their decision in 15 seconds based on their initial impression. That means that in order to avoid immediate discouragement, you must ensure that your first impression is your best. That will help you list and sell your property at a higher price.
Also, if you want to get approved for a refinance loan, cash out your accumulated equity, or acquire a reverse mortgage, the value of the house will be the most significant determining factor involved. The more your house is valued, the more likely you will get approved for these types of financing. So whether you are paying for your child's education, or planning for retirement, your remodeled home can open doors of opportunities
Improve Look Of Home
With old and damaged panels, it is difficult to keep with the like-new appearance of the remodeled homes in your neighborhood. Even if you attempt to repaint your siding, nothing compares to the natural, fresh and upscale appearance of brand new covering. Your home will instantly look like a newly constructed home, blending in with the best of the best properties in your neighborhood.
Having one of the most appealing homes on the block will make your home feel comfortable and welcoming. It will give the exterior a personalized appearance, uniquely differentiating it from surrounding properties. Not only will you admire the beauty of your residence, your neighbors will be envious. Your home will be the property that naturally captivates everyone's attention when they drive by. It will also make you proud to call the house your home-renewing your admiration for your residence.
Preventative Care To Siding
It also improves the durability of your home. Siding protects the structural integrity of your home while preventing damaging cracks, shifts, moisture and mold growths from occurring. New siding also helps to prevents damage that is caused by severe weather conditions that penetrate worn out siding that has diminished your home's protection. With your installation, you reduce future maintenance and repair costs, while improving your home's ability to protect itself from sudden damage.
New panels also improve the energy efficiency of a home while reducing your energy consumption costs. This is because the gaps and cracks of the house are completely secured by the exterior insulation that is provided when you restore your siding. Your home becomes completely enclosed, preventing outside air from creeping inside, and stopping air inside the home from escaping- allowing your home's temperature to be completely regulated.
Reliable Siding Installation
The final reason it's important to restore your home's appearance is that when you select a professional and dependable contractor. You will receive reliable and high-quality service and materials. The home improvement expert will provide you with customization solutions that will upgrade your home's value and appearance.
Call and schedule an appointment today with one of our expert siding specialists to start your home's transformation. We will show you all of the available options so that you can select a customized package that is affordable, instantly converting the old appearance of your home into a beautiful investment.