How to Find a Reliable, High-Quality Home Improvement Contractor
When it comes to home improvement projects, it's generally a good idea to hire a professional contractor to do the work instead of trying to go at it alone. Even if you have some DIY experience under your belt, a contractor is your best bet to ensure that the project is successfully completed — especially if the project is more complicated than what you're used to.
With that in mind, it's important that you find a contractor you can trust. Not all contractors are created equal, so it's recommended you do some research before hiring one.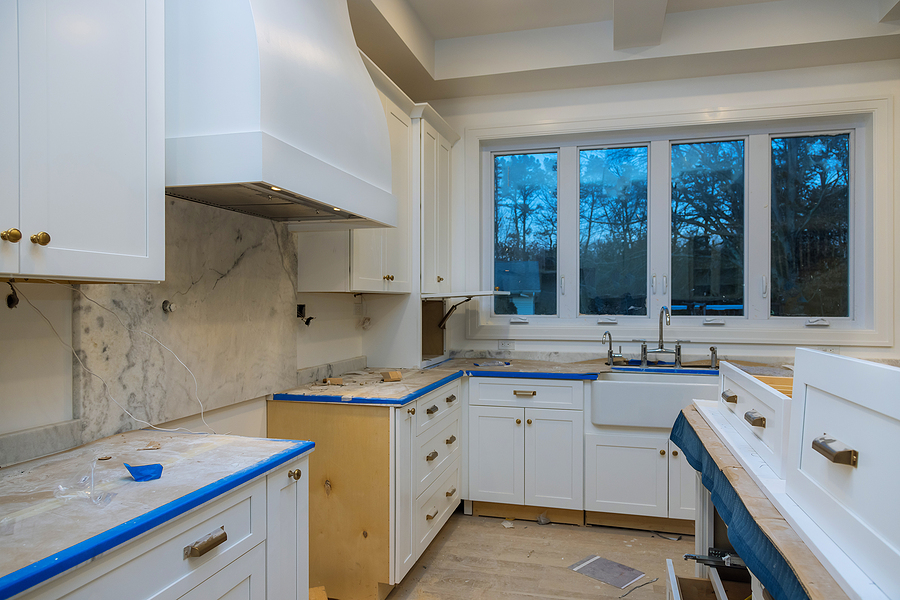 1. Ask for Referrals
If someone you know has had a good experience with a contractor, they'll be more than happy to recommend them to you. Ask your friends and family members if they've had any recent home improvement projects done, and if so, who they used.
2. Check Out Online Reviews
Another great way to find a good contractor is to read online reviews. After all, what better way to identify a contractor with a good reputation than to see what their customers have to say about them? There are a number of websites where you can find reviews of contractors in your area, such as HomeAdvisor, Angie's List, and Yelp.
3. Get More Than One Estimate
Don't just hire the first contractor you come across — get estimates from a few different ones to see what the range is. This will help you find a contractor that's within your budget. Additionally, doing so ensures that you're not choosing a contractor that's charging way more than everyone else.
4. Look for Experience
It's always best to go with a contractor who has a lot of experience doing home improvements similar to what you want to have done in your own home. This way, you can be sure that they know what they're doing and the project will be completed on time and within budget.
If it comes down to choosing between a contractor that's been around for a decade vs. one that just opened up shop last month, the more experienced contractor is the safest bet. After all, they wouldn't have lasted that long if they had a reputation for doing poor quality work.
5. Ask for References
When you're narrowing down your list of potential contractors, be sure to ask each one for a list of references. This way, you can talk to some of their previous clients to see if they were satisfied with the work that was done. Be very wary of any contractors that are unable or unwilling to provide references.
6. Inquire About Insurance and Licenses
Another important thing to look for in a home improvement contractor is proof of insurance and licensing. Insurance protects you in the event that something goes wrong during the project, such as an employee getting injured or your property getting damaged. Additionally, most contractors need licenses to work in specific areas. If they're legitimate, they'll be fully licensed. Any reputable contractor should be more than happy to provide you with this information upon request.
7. Get Everything in Writing
Once you've chosen a contractor, it's important to get everything in writing. This includes the scope of work, the timeline, and the budget. This will help ensure that there are no misunderstandings down the line and that everyone is on the same page.
These are just a few tips for finding a reliable home improvement contractor. By following these steps, you can be sure that you're hiring a reputable and qualified professional who will get the job done right. We've been improving homes in this community for many years, and our solid reputation and past success makes us the right choice for your next home improvement project. To learn more about how we can help, contact us at All-Nu Construction today.