How To Extend The Life Of Your Roof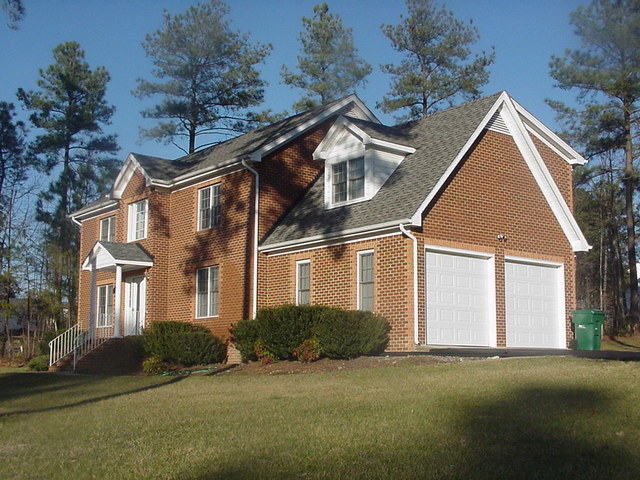 Extending the life of your roof is always in your best interest. However, once damage gets out of control you'll want to hire a roofing contractor. Taking the time to make minor repairs and do regular inspections can save you from sudden leaks and emergencies if there is ever bad weather headed your way. The best part is that these steps can be done by just about anyone and they can save you money.
Inspect Your Roof Seasonally
The best way to inspect your roof is to start at the peak and work your way outwards. Make sure you pay close attention to any features on your roof that might be a source of water damage. For instance, skylights, chimneys, and vent holes should all be closely inspected for leaks and resealed when necessary. Work your way all the way down to the gutters and ensure that the shingles at the very ends have not started to lift up and away.
Replace Damaged Shingles
A few damaged shingles don't mean it's the end of the road for your roof. All you need to do is replace the damaged shingles promptly before the exposed area gets further damaged. If you wait too long you will have to replace a whole section of roof.
Clean Your Gutters Each Fall and Spring
Clogged gutters prevent water from draining out and away from your roof line. In the spring this means that heavy rains will gather atop your roof and find its way between the layers. In the fall and winter, water that gathers can begin to freeze between the layers of your roof, forcing them apart. You'll only discover the leak once the ice begins to melt.
Watch For Tree Limbs
Falling tree limbs can cause serious problems for your roof. Not only can they cause direct damage to your shingles and the underlying structure of your roof, but they can also drop seeds and other debris that causes problems. If you haven't done a good job of keeping your gutters clean, you could find mold and mildew spores along with baby trees rooting their way along the edge of your roof.
Apply Protective Coatings
If you're feeling really industrious, you can also protect your use with DIY polymer coating solutions. Simply paint the coating on over your existing shingles. This works best if your shingles are already in good condition. As it hardens it will give you an added barrier against damage and weather.
With these five tips, you can extend the life of your roof to get the most out of your investment. Remember, the first step is to thoroughly inspect and repair any damage you find before it turns into a major disaster. Then it's all about regular care and maintenance on the outside. If you're concerned about your roof, call the roofing experts at All-Nu Construction today for a free estimate on your roof.