Enhance Your Home with a Basement Renovation
If you want to remodel your home to increase your living space and provide more function for your family, finishing an unfinished basement is an excellent option. However, many homeowners wonder if taking on this project is worth the investment. Most homeowners find that a basement renovation will almost always increase the value of your property – usually with an ROI of at least 70%.  If you are looking for a project that will create comfort and enjoyment for your family and increase the value of your home, a basement renovation is a great project to plan for.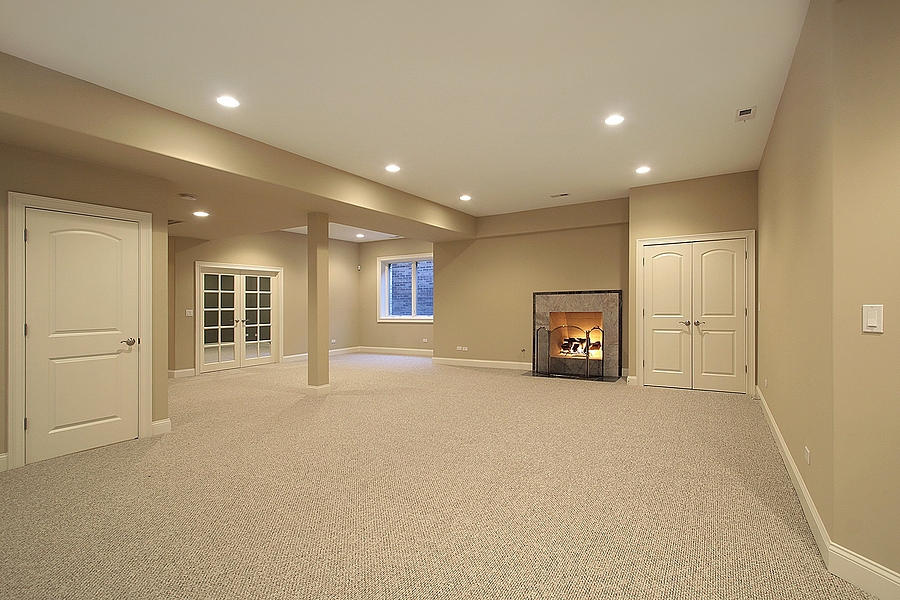 A Basement Renovation Has Many Options
There are many options for a finished basement. The most popular is to create a second living space for your family so you have options to relax with family and friends. You can create a home office, a personal gym, a spare bedroom, a guest suite, a home bar, a playroom, or an entertainment space. Before you begin to meet with contractors, consider how your family wants to use the space and how long you plan to use it in the same way. Adding a bedroom and bathroom will require a bigger investment with more plumbing work, a playroom may only be in use for a few years, and certain niche ideas (such as a home theater, craft studio, a dance studio, or a home office) may not appeal to everyone, especially if you plan on selling your home in a few years. Look at the layout of the space and brainstorm how your family can make the best use of the extra room this home remodel will provide. The more versatility and ability to change the function with a generic base, the better.
A Professional Touch
There are many things you can DIY, but basement remodels can get complicated. If you want this home remodel to be successful, get the right team on board to make it happen. With a basement renovation, even the slightest mistake with the flooring or walls could turn into a major damage down the line. Errors in installing products can result in water damage, mold, or HVAC issues. Plumbing and electrical work always need a professional to ensure that everything is done safely, correctly, and up to code. A home remodel contractor will make sure that everything is done right.
Details Make the Difference
When you are creating a new space with a basement renovation, you can get creative with the flooring, walls, and staircase. The entryway to your basement is the stairs, so make sure to give them a fresh look with paint and a banister. Lighting the stairs can really make your space look high end, and a fun carpet or paint on the walls is a great way to make the space distinctive. On a more practical level, drop ceilings with soundproofing can keep your basement temperature comfortable and the noise of a home bar, playroom, or theater contained. Since you won't have as much access to natural light, focusing on adding adequate lighting is key.
Finding the right basement contractor can ensure that your home remodel is successful. Finishing your basement will increase the value of your home and will be a space your family can enjoy for all the years you spend there. Whether you create a space for family and friends to gather, or a space for your own passions, a basement renovation is a smart home remodel project to tackle, and we can help. Contact All-Nu Construction to discuss your home renovation plans today!