Can You Lay New Roofing Over Existing Shingles?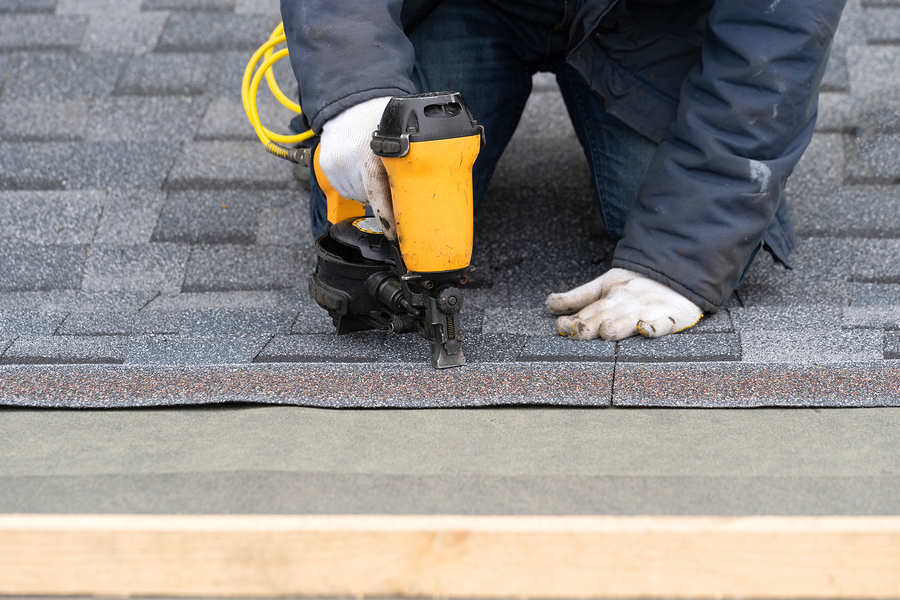 Homeowners in need of a new roof often question if it is possible to simply add new roofing over shingles already in place. In short, the answer to this question is "yes" yet merely putting shingles over shingles is not exactly the best idea. Such re-roofing poses a number of problems.
The better approach is to lean on our roof replacement and repair team to tend to your roof in a truly professional manner. Let's take a closer look at the idea of placing shingles over shingles.
Applying New Roofing Over Old Shingles
The placement of new roofing atop old shingles is only possible with asphalt shingles, also known as composition shingles. Such re-roofing cannot be done with slate, wood, or other types of shingles. Furthermore, it is a mistake to mix roofing materials. Even if the shingles in place are made of asphalt, they will have to be in solid condition in order to hold strong after the new roofing is added.
The logic in adding new roofing over existing shingles is the several layers of shingles will prove cost-efficient and quite convenient. There is no need to bother with the labor and mess of tearing off the old shingles when new roofing can simply be added to the current asphalt shingles.
The Problems With Re-Roofing
Most homeowners who move forward with re-roofing do so under the assumption that several layers of shingles will prevent water from seeping down through the roof and moving into their home. However, this is not the case. The addition of new roofing to existing shingles does not help guard against water exposure.
Though it is certainly quicker, cheaper, and easier to simply leave the existing shingles in place, re-roofing requires additional prep work most homeowners overlook. As an example, misshaped shingles, ridge caps, and vents must be removed prior to re-roofing. Furthermore, new flashing must be added or replaced. Such a task is easier said than done when it comes to aged roofing.
Though avoiding the tear-off process has the potential to save you a thousand dollars or so, this approach is merely delaying the tear-off cost until a later point in time. When the roof requires full replacement down the line, it will cost even more money to tear off the original layer along with the new roofing added above.
Roof shingles are meant to be placed on flat surfaces rather than roofs with existing shingling. If shingles are currently in place and even more are added, it will be challenging to bridge across the humps, dips, gaps and other textural variations formed with overlapping shingles. Though there are a few tricks to help maintain the step-ups between courses, curled, cupped and otherwise oddly-shaped shingles will create problems with the new layer of roofing.
The other problem is the fact that shingles add even more weight. High-quality composite shingles are likely to weigh about 400 pounds per square. A "square" of roofing equals 100 square feet of installed roofing material. Roof structures are engineered for a single layer of shingles. Adding another layer of shingles doubles the roof's weight, creating the potential for the roof decking to sag between the trusses.
Contact All-Nu Construction Today
If you need a new roof or if your current roof needs repaired, there is no reason to assume putting roofing over existing shingles is the best approach. Lean on our team of experts for assistance. We perform roof replacements and repairs along with remodeling projects, home additions, renovations, window replacements, and more. Contact us today and let's talk about your roof.