A Successful Bathroom Renovation Starts with Hiring the Right Contractor
A bathroom renovation can be a big investment and a big inconvenience, but will nearly always provide a big return. A newly remodeled bathroom is something that many homeowners are happy they put the effort into. However, you need the right bathroom renovation contractor. The overall success of a project often depends on the contractor, but finding the right one can be a challenge.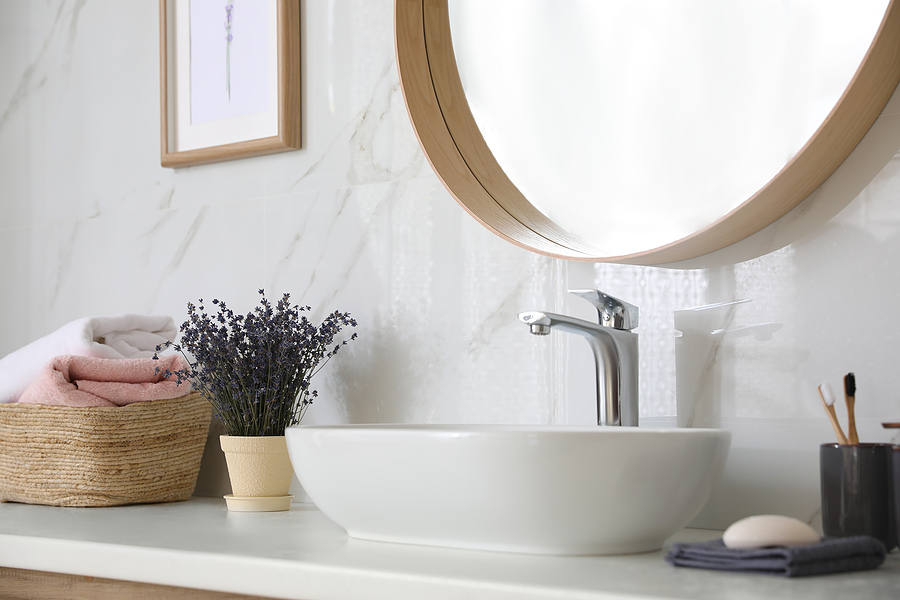 Start with Referrals
If you merely do a web search for "bathroom renovation contractors", not only will you be overwhelmed by the sheer number of responses, but you will have no way of knowing if the advertising matches the work. You could get lucky, but you might not. Most bathroom renovation contractors count on word-of-mouth referrals. Ask local relatives, friends, and neighbors if they've recently had renovation work done, who they used, and what the experience was like. When a friend or family member suggests a contractor, ask specific questions. What made it a positive experience? Would you use the contractor again? Your goal in referrals is to get a few potential names that have the backing of previous clients.
Make Sure All Prospective Bathroom Renovation Contractors Have the Right Credentials
Once you have a few potential recommendations, begin to research the credentials. Are there licenses that your contractor needs to hold? Are they members of any professional organizations? In addition to looking at licensing and certifications, make sure you verify that any contractor you are considering holds insurance to protect your home and the contractor's employees. Any gaps in licensing or insurance will be big red flags.
Interview Candidates and Get Estimates
By now, you can narrow down your list of potential bathroom renovation contractors to about three. Too many estimates can make the process more confusing. Set up meetings to interview the potential contractors, describe your project and budget, and allow them to see the space, take measurements, and put together an estimate. You are looking for a competent contractor, but you are also looking for someone you get along with. If your contractor doesn't listen to you, doesn't allow you to share your ideas, or just simply doesn't seem like a good fit for your project, this is where you will discover those circumstances. Obviously, the numbers you get in the estimates will play a role in who you ultimately hire. But chemistry with your renovation contractor is important too. Speak to the contractor about how they proceed with jobs and what they will need from you. What time do they arrive in the morning and when will they leave for the day? Will you have any use of the bathroom during the time? Who can you contact during the day if there is an issue?
Check References
Before you commit to your bathroom renovation contractor, ask to see some of the previous projects and speak to some former customers. Was the project completed on-time and within budget? How were problems dealt with? How is the project holding up? Would they use this contractor again?
Get Everything in Writing
When you are settled on your decision, make sure that you get everything in writing. Look at the documents closely. "Bathroom remodel" is very vague. This project will need to be broken down into all the smaller sub-projects. Make sure the contract includes:
The estimate and payment schedule.
A start date.
The scope of the entire project.
A schedule of tasks.
The materials that will be used.
A clause for changes.
A procedural list to close-out the project.
A clause about dispute resolution.
Any guarantees or warranties.
A bathroom remodel is a big job and choosing between bathroom renovation contractors can be difficult. Once you find a contractor who is the right fit, you will know your project will move along smoothly. We've been renovating homes in this community for many years and we'd love to talk about your plans for a renovated bathroom for your family. Contact All-Nu Construction today for more information about our quality products and top-notch service.