A Bathroom Home Improvement Project Can Positively Impact Your Entire House
The bathroom is an important part of your home, whether it's your master bathroom, a small guest bathroom, or any other type of bathroom. Despite being one of the smallest rooms in most homes, it's the one room that is used consistently on a daily basis. Anyone who visits your home will see one of your bathrooms at some point, which means it will play an important part in the impression they have of your house. Renovating a bathroom is one of the top home improvement projects homeowners choose to do for good reason.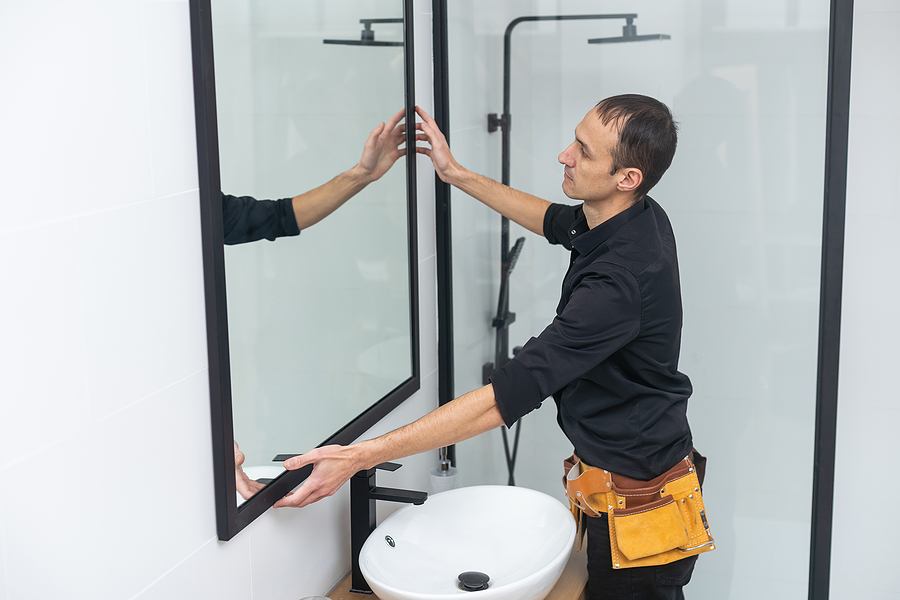 Increase Your Home Value
A bathroom renovation can significantly increase the value of your home, which is especially helpful if you plan to sell in the near future. Homebuyers are often easily impressed by a modern bathroom, and even a minor renovation can make a big difference in terms of how your home is perceived. Not to mention, a bathroom that's been fully updated will be much more attractive than one that's outdated.
The bathroom has one of the highest renovation returns on investment (ROI) of any room in your home. The national average ROI for a mid-scale bathroom renovation is 70.1 percent.
Make Your Home More Environmentally-Friendly
There are a lot of ways that you can reduce your energy and water usage in the bathroom by investing in a few green renovations. For example, switching out your bathroom's lighting for LED bulbs can help to improve your energy efficiency since LEDs use less energy and last longer.
There are also lots of ways that you can cut down on water waste in the bathroom as well. For instance, installing low-flow toilets, showerheads, and faucet aerators can help to reduce the amount of water your bathroom uses on a daily basis. These renovations can not only make your home more environmentally friendly, but they can also help save you money on your energy and water bills over the long run.
Improve Your Home's Safety
Home safety is crucial if you have small children or older adults living in your home. It's also something you'll want to consider if you plan to age in place. With that in mind, there are a lot of things you can do to upgrade your bathroom and improve its safety, such as installing grab bars, adding a ledge or seat in the shower, and even installing non-slip flooring. All of these things can help to create a safer environment in your bathroom, making it easier for everyone to use.
Improve Your Bathroom's Functionality
Another great benefit of a bathroom renovation is that it can make the room more functional. For example, you could install extra storage space to keep your bathroom clutter-free, or you could even add a makeup counter if you have the space. These small changes can make a big difference in terms of how your bathroom functions and its overall aesthetic.
Update Your Bathroom's Design
A lot of people dismiss the appearance of their bathroom because of how unimportant they deem it to be. However, you're going to spend a lot of time in the bathroom on a daily basis, which means that you should consider turning it into a space that's relaxing and inviting to be in.
You can do this by incorporating a few design elements that reflect your personal styles, such as adding visual flourishes in the form of new tile or a bold wall treatment, new lighting fixtures, or even some hooks or shelves for plants.
Request a Free Estimate Today
There are a lot of benefits to renovating your bathroom. For more information about our renovation services in Toledo, OH, or to request a free estimate, contact us at All-Nu Construction today.