6 Best Home Improvements Based on ROI
When you want to renovate, you know you are making an investment in your home. It's natural to want to focus your attention – and your dollars – on home improvements with the highest return on investment. Your home is your biggest asset, and a home improvement contractor can help you with the projects that will give you the best bang for your buck.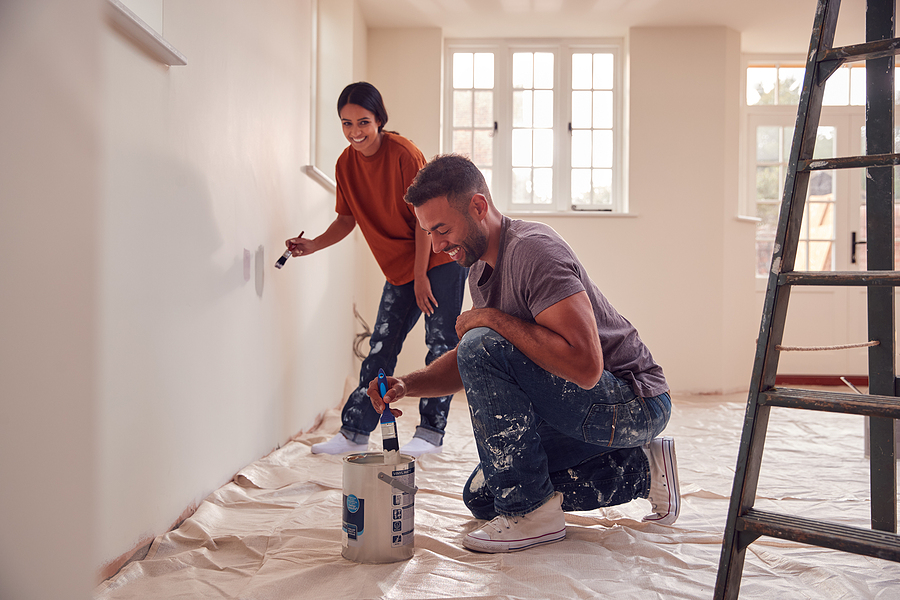 1. Basement Remodel
While the basement is always good for storage, some home shoppers are looking for a finished basement to use as an office, playroom, entertainment space, or even an extra bedroom. You definitely want to use a home improvement contractor to help you with this project. They can not only do quality work, but they can lead you to what home buyers are looking for. While you won't likely recoup your full investment, you can make your home much more attractive to home buyers, and in the meantime, you will give your home plenty of extra living space to enjoy.
2. Window Replacement
Outdated windows can not only turn off home buyers, but they can – literally – cost you. Old windows are much less energy efficient and your heating and cooling bills will reflect the age. A window replacement can be expensive, but you will likely recover nearly the full amount you invest. Home buyers will love the fact that the windows have been replaced recently, saving them from a project on their to-do list, but you will enjoy the energy savings, comfort, and noise reduction as well.
3. Bathroom Remodel
A high-end bathroom remodel will only return increased comfort and enjoyment, but a mid-range bathroom remodel has a great return and will add value to your home. Upgrading the fixtures to newer trends, adding double sinks, and similar projects will make a big difference in the value of your home. Home buyers will see a bathroom that is fresh, updated, and yet another big project they won't need to tackle. If you aren't planning on selling your home, you will still enjoy the updated bathroom and the increased value.
4. Kitchen Remodel
As with bathrooms, an over the top kitchen remodel won't give you the best percentage ROI, but a mid-range remodel with a quality home improvement contractor can increase the value of your home. Kitchens and bathrooms sell homes, and when you price your home and write up your listing, you will reap the benefits of "recently updated kitchen". Focus your attention not on changing the footprint of the space, which often requires moving plumbing and wiring, but on refacing the cabinets, upgrading the appliances, investing in a high quality countertop, and replacing outdated flooring.
5. Deck or Patio Addition
A deck or patio addition can greatly increase your curb appeal. Having a finished outdoor space is incredibly desirable to buyers. Talk to your remodeling contractor about the best use for your space. Some homes lend themselves better to decks, others to patios. Once more, going over the top with built-in features probably won't give you a great return, but investing in a quality outdoor space, particularly if you include landscaping too, can give you a decent return and make your home very desirable to buyers.
6. Entry Door Replacement
It's so simple, but it makes a big difference. Outdated entry doors let the cool air out in the summer and the cold air in during the winter, and they aren't the best security you want for your family. An entry door replacement can be done by a good home improvement contractor in as little as one day and will only cost you a few thousand dollars, but will make a big difference to your home.
Whether you are planning to sell or want to renovate your home for your own comfort and enjoyment, a good remodeling contractor will help you find the best way to spend your home improvement dollars. Working with a quality home improvement contractor will make any home improvements well worth your investment. To learn more about how we can help create the home of your dreams with some improvements, contact All-Nu Construction today!