4 Home Improvements You Can Do This Winter
The gray days of winter may not seem like a great time to start a renovation project, but in fact, may be one of the smartest choices you can make for your home. With available home improvement contractors, less demand for supplies, and fewer distractions, you can get a lot accomplished in a short amount of time.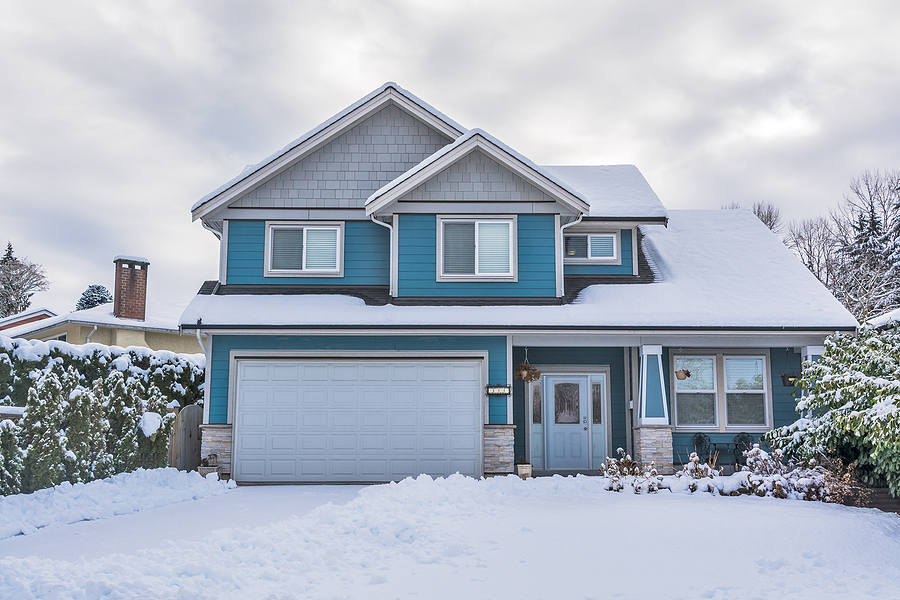 1. Winter is the Perfect Time to Install Hardwood Floors
Hardwood floors are best installed in dry weather with low humidity, and the cold months of winter are actually the ideal climate for installing new hardwood flooring. Your drying time will be shorter, and you won't struggle with humidity-induced gapping in new boards. New wood flooring has excellent insulating properties, making it a great home improvement project for winter.
2. Renovating and Finishing the Basement is a Great Project for Winter
You can finish or remodel your basement without needing to open any of your home up to the elements during the winter. The low humidity during the winter will allow you to upgrade the insulation, install new lighting, and install flooring without the risk of dampness often seen during the summer. A great bonus to this project is that you can enjoy your expanded indoor space as a home gym, playroom, or home cinema while you're home and cozied up through the coldest time of the year.
3. Painting in the Winter Has Many Advantages
Similar to the issues with hardwood floors, new paint is easiest to do when the air is cool and dry. It is quite possible you'll be able to snag excellent prices on your paint in the off season, and with low-volatile organic compounds (VOC) paint, you won't need to open the doors and windows so much to help circulate the air.
4. Minor Kitchen Remodels Work Well in Winter
If you have structural or plumbing work to do, you may want to wait, but replacing the kitchen counters, cabinets, flooring, lighting, backsplash, and appliances is all work that you can do in the winter months. This style of remodel won't require any time outside, and a new kitchen can give you a big return on investment.
The Advantage of Doing Home Improvements Over the Winter
Winter is a relatively slow season for home improvement contractors. Because they aren't busy, they are able to get your work done more efficiently and may even be able to get you a better deal due to decreased demand. While the winter doesn't always work for exterior home improvements, the cold weather won't impact new flooring, updated kitchen countertops or cabinets, or bathroom fixtures, all of which can increase the space, functionality, and value of your home.
Finding a Home Improvement Contractor
Contractors focus much of their marketing and advertising push as spring approaches, but you can still find a great contractor easily during the winter months. In many cases, you may be able to settle on a contractor more quickly, as you won't be fighting for their time for meetings and estimates. Talk to local friends and family who have had home improvement work done recently and ask who they recommend.
There are so many home improvements you can accomplish with a good home improvement contractor over the winter. Take advantage of the slow season and get those upgrades you've been hoping for. We can help. If you're interested in making some home improvements this year, contact All-Nu Construction for an estimate or to discuss your project goals.